Distribution Services Contact
Distribution Services
The University of Texas at San Antonio 
Central Receiving Warehouse
66 West Campus Road
San Antonio, TX 78249
Mailing Address
The University of Texas at San Antonio
Distribution Services
One UTSA Circle
San Antonio, TX 78249
---
Central Receiving
Javier Gonzales
Warehouse Worker II
Phone: (210) 458-4019
javier.gonzales@utsa.edu
Damien Wilkerson
Warehouse Worker II
Phone: (210) 458-4019
damien.wilkerson@utsa.edu
Mailing Address
The University of Texas at San Antonio
Central Receiving Warehouse Office
One UTSA Circle
San Antonio, Texas 78249
Main Campus, Central Receiving Warehouse Building, Suite 1.01.04
Phone: (210) 458-4592
Fax: (210) 458-4607
crw@utsa.edu
---
Records Storage
Mailing Address
The University of Texas at San Antonio
Records Storage Office
501 West Durango
San Antonio, Texas 78207
Downtown Campus, Durango Building, Suite 0.104
Phone: (210) 458-2781
Fax: (210) 458-2844
edward.garza@utsa.edu
The University of Texas at San Antonio
Office of Legal Affairs
Records Retention & Open Records Request
One UTSA Circle
San Antonio, TX 78249
Main Campus, North Paseo Building, Suite 5.130
Office: (210) 458-7500
Fax: (210) 458-7791
---
Mail Services
(Downtown Campus)
Edward Garza
Materials Management Supervisor
Phone: (210) 458-2781
edward.garza@utsa.edu
John Salas
Senior Mail Clerk
Phone: (210) 458-2780
john.salas@utsa.edu
Sara Giron
Senior Mail Clerk
Phone: (210) 458-2780
sara.giron@utsa.edu
Mailing Address
The University of Texas at San Antonio
Mail Services Main Campus Office
One UTSA Circle San Antonio, Texas 78249
Main Campus, Multidisciplinary Studies Building, Suite 1.01.22
Phone: (210) 458-4240
Fax: (210) 458-7170
The University of Texas at San Antonio
Mail Services Downtown Campus Office
501 Cesar E. Chavez Blvd.
San Antonio, Texas 78207
Downtown Campus,
Durango Building, Suite 0.104
Phone: (210) 458-2781
Fax: (210) 458-2844
---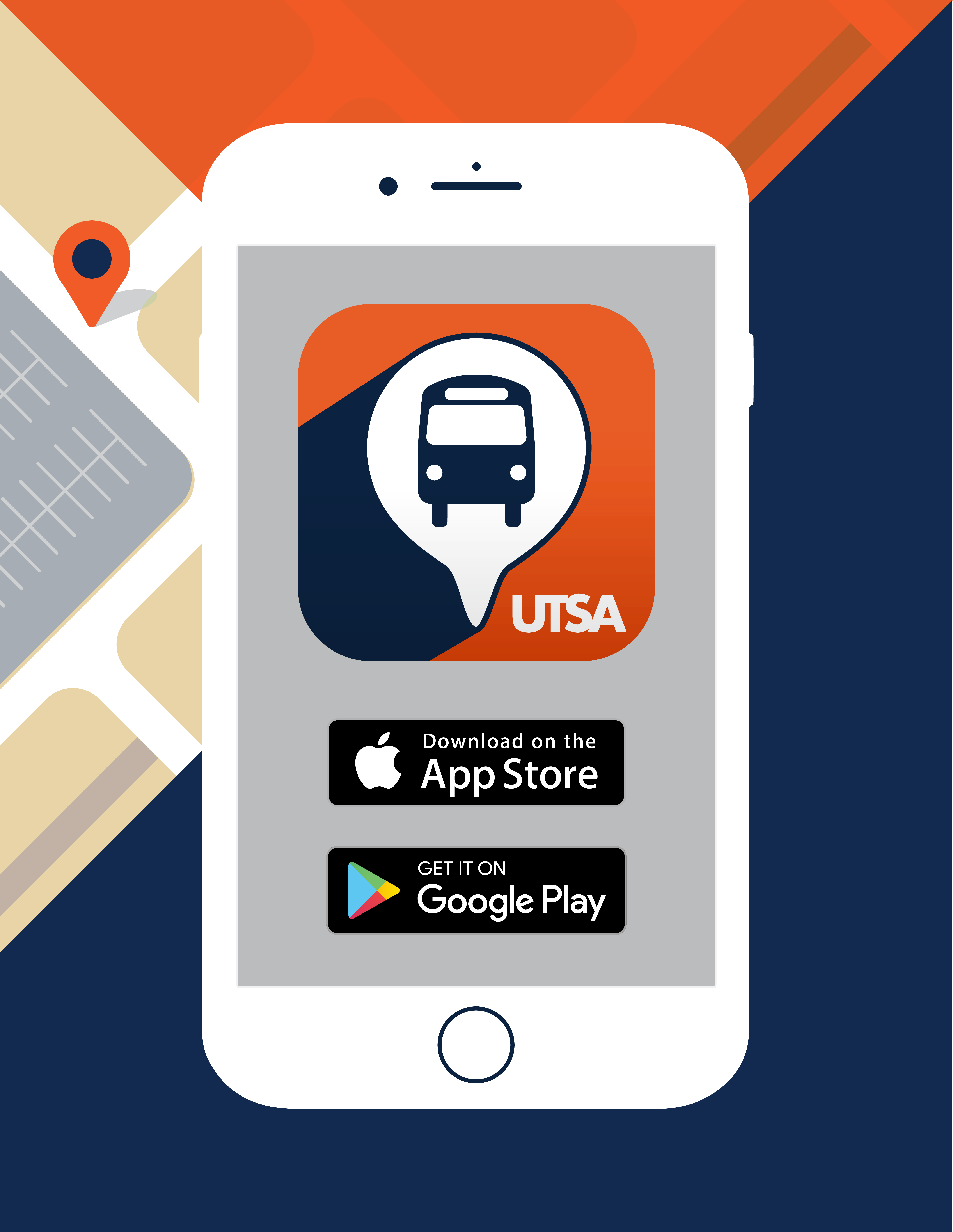 Track your on-campus shuttle in real-time and receive live updates. Download for free on the App Store and Google Play.
Find parking availability on campus.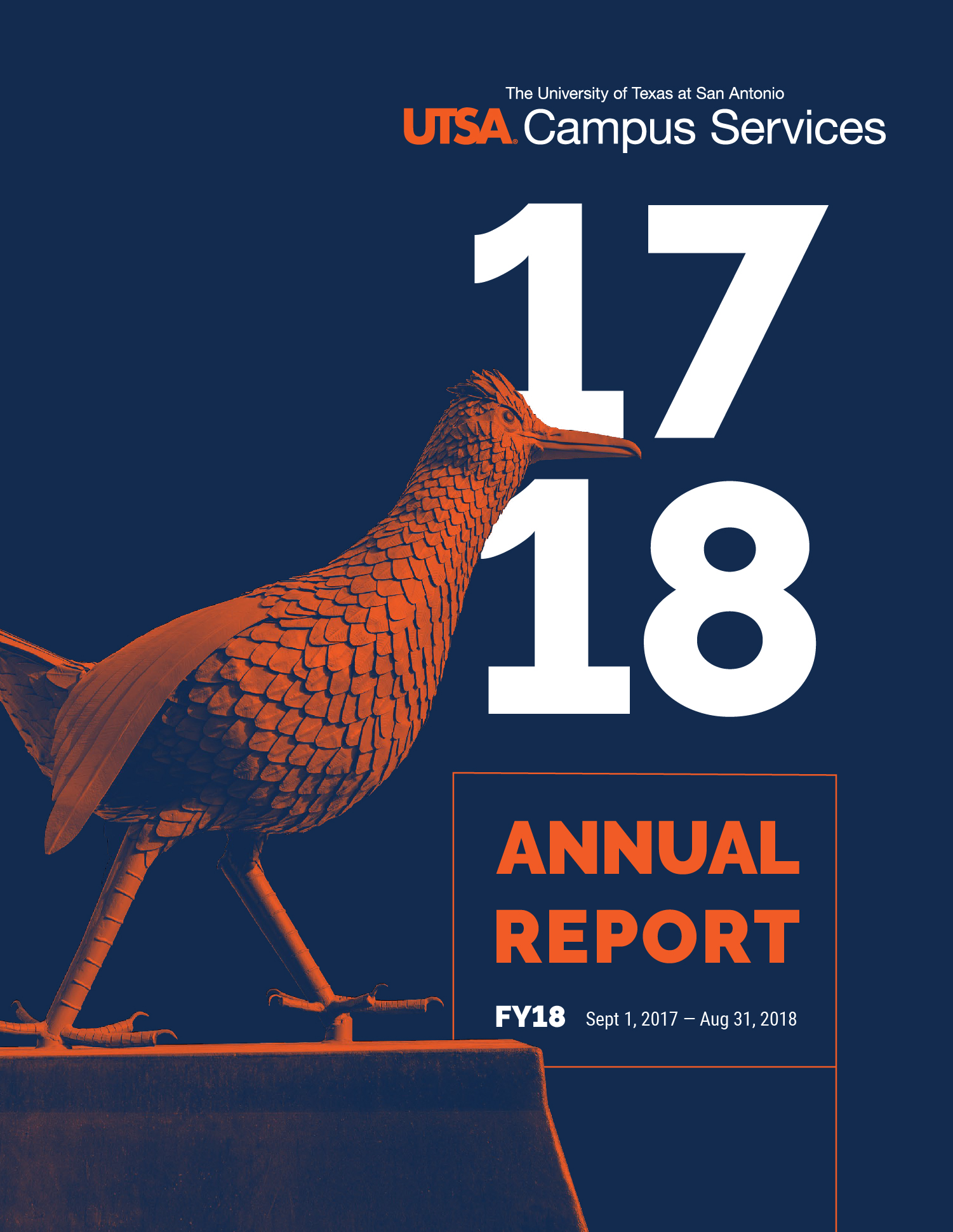 Experience the year in review with our seven service areas' highlights, achievements, financials, and goals for the 2019 fiscal year. Read more.