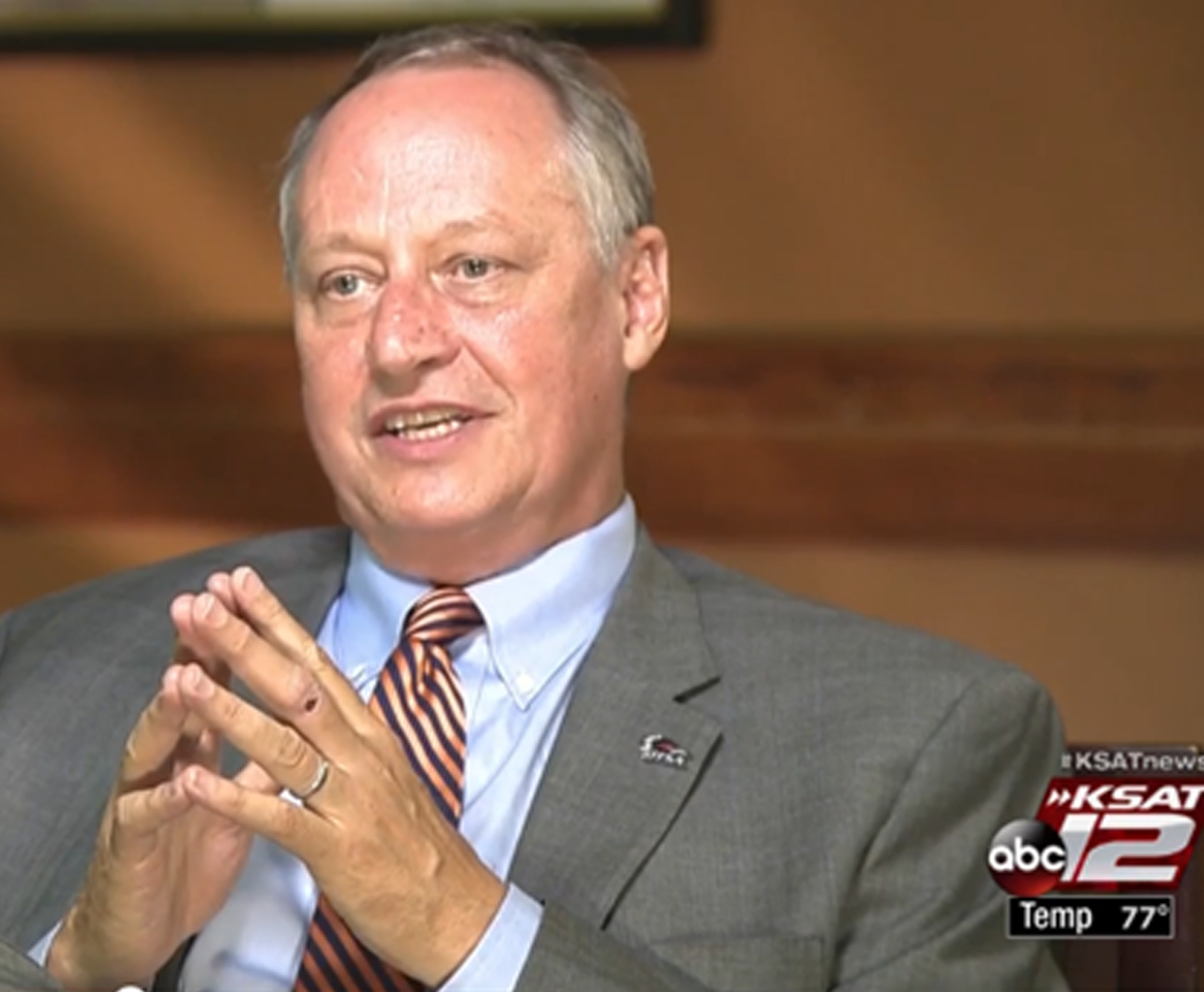 The city's largest university, with nearly 30,000 students and a local economic impact estimated to be $1.2 billion a year, has a new president who's already making his presence known.
The University of Texas at San Antonio's new president, Dr. Taylor Eighmy, technically doesn't start until Friday, but he's already greeting students at every turn at the university's main campus.
"I'm a high-fiver. I do fist bumps sometimes, too, though," Eighmy said.
Hellos, high-fives and headlines. Eighmy is on the cover of the latest edition of the UTSA newspaper, "The Paisano."
"Very fine publication," he said.
As the new president presses the flesh, it's apparent Eighmy really is the new big man on campus, and his plans for UTSA don't stop at perfecting the Roadrunner hand sign.