Resources
A selection of resources capturing a variety of perspectives regarding freedom of expression on university campuses.


Recommended Books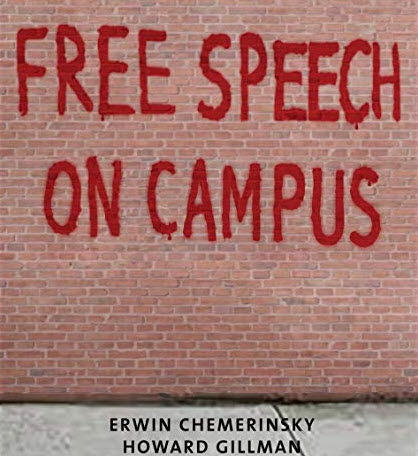 Free Speech on Campus
Erwin Cherinksy
Yale University Press

Recommended Articles
Recommended Websites
FIRE - Foundation for Individual Rights in Education
FIRE's work to protect fundamental rights on campus concentrates on four areas: freedom of speech and expression; religious liberty and freedom of association; freedom of conscience; and due process and legal equality on campus.


UTSA Libraries Research Guides: Censorship and Democracy
Are there limits to free speech? What are they, and how are they determined? The sources in this reserach guide provide views on various issues from cyberbullying, to hate speech, to peaceful demonstrations.


ACLU - Speech on Campus


The ACLU works tirelessly in courts, legislatures, and communities to defend and preserve the Constitution's promise of liberty for everyone in our country.



Recommended Videos