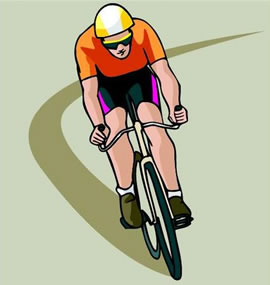 Healthier lifestyles for 2004
FACES program regroups, seeks student participants
(Jan. 15, 2004)--UTSA Counseling Services and Student Health Services are working together to re-establish the FACES program, and members are needed now.
FACES (Finding Awareness by Creating Educated Students) is a registered student organization designed to provide the university community with the latest information on hot topics related to healthy lifestyles.
---
Today's headlines
Article tools
---
FACES members will educate students on topics such as alcohol and drugs, healthy relationships, fitness, nutrition and sexual health. Members will be trained to present information on health topics and on leadership skills, listening and communication. They also will provide presentations and workshops to UTSA groups, participate in university events and staff information booths around campus.
To qualify, students should be interested in educating others, be in good academic standing and be willing to commit to regular trainings, meetings and events.
FACES members can gain valuable training and experience that is applicable to careers in counseling, health education, psychology, social work, medicine, teaching and more. Students who need to complete a volunteer or community-service component for a class are encouraged to consider joining FACES.
Students can get more information about the organization at the Spring Club and Organization Fair from 10 a.m. to 2 p.m., Tuesday, Jan. 20 and Wednesday, Jan. 21 in the University Center, 1604 Campus.
There are additional information sessions from 5 to 6 p.m., Wednesday, Jan. 28 and 11:30 a.m. to 1:30 p.m., Thursday, Jan. 29 in the University Center Redbud Room (2.01.38).
For more information, contact the FACES coordinators, Melissa Hernandez, counseling services, at 210-458-4140 or Kathy Ceresoli, health services, at 210-458-4142.