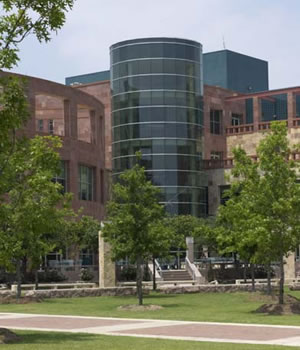 Downtown Campus
UTSA issues call for middle-school tutors
(Jan. 13, 2004)--The University of Texas at San Antonio Office of K-16 Initiatives is now hiring tutors who will work with middle school students in the areas of math and reading.
The tutoring program is part of UTSA's 21st Century Reconnect After School program grant in partnership with SAISD. The middle schools, which are located next to the UTSA Downtown Campus, include Cooper, Davis, Harris, Wheatley and Pickett Academy.
---
Today's headlines
Article tools
---
"The program is a great opportunity to keep students involved in school in a safe, active environment," said Ricardo Gonzalez, director of the Office of K-16 Initiatives and Honors College at UTSA. "As an integral member of this community, UTSA is committed to ensuring the growth and progress of students in all facets, and this is just one way we are continuing to do our part for San Antonio and SAISD."
There is a semi-flexible work schedule and mandatory training as well as a security check by the school district required of all applicants.
For more information, contact the UTSA Office of K-16 Initiatives at 210-458-2769.