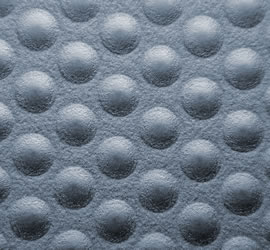 Photo:
FreeImages.co.uk
Student election yields 10-percent turnout
(April 16, 2004)--The UTSA Student Government Association (SGA) and the SGA Election Commission has announced this year's election results. New officers will take office May 5. See the election results below.
In a prepared statement, the election commission congratulated the candidates for their dedication to UTSA and their hard work.
More than 2,400 students voted in the April 14-15 online election, which is approximately 10 percent of the student population.
For more information, contact the Office of Student Leadership and Cultural Programs (SLCP) at 210-458-4160.
------------------------------
SGA Election Results -- Spring 2004

Officers:
President
Damon Garcia 1,125
Jonathan Delgado (Impact) 995
Write-in votes 37
Vice-President External
Ross Langham (Impact) 1,707
Write-in votes 187
Vice-President Internal
Becky Bromley (Impact) 1,210
Otis Blanchard 772
Write-in votes 19
Secretary
Bobbiejean Garcia (Impact) 1,706
Write-in votes 88
Treasurer
Chris Forbrich (Impact) 1,648
Write-in votes 136
Campus Life Initiative:
Yes 1,527
No 910
College Representatives:
Engineering
Jorge Gonzales (Impact) 109
Write-in votes 4
Public Policy
Geraldine Lopez (Impact) 59
Write-in votes 1
COLFA
James Smith 214
Eric Mies (Impact) 210
Destinee Waiters (Impact) 271
Write-in votes 8
Business
Angela McNair (Impact) 316
Lluvia Sanchez (Impact) 279
Write-in votes 15
Science
Cody Coeklenbergh (Impact) 237
Richard Knight (Impact) 278
Write-in votes 20
Architecture
Kia Davis 37
Write-in votes 2
Education
James Riojas 243
Write-in votes 21