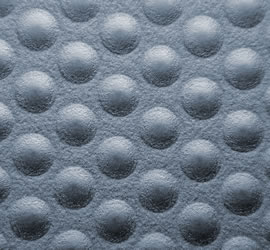 Photo:
FreeImages.co.uk
New student government officers take oaths May 5
(May 5, 2004)--The UTSA Student Government Association (SGA) hosts a swearing-in ceremony for new officers and college representatives at 5 p.m., Wednesday, May 5 at Sombrilla Plaza on the UTSA 1604 Campus. The UTSA community is invited to the ceremony.
The oaths of office will be administered by SGA Election Commissioner Enrique Vazquez.
After the ceremony, each newly elected officer will have the opportunity to make a statement and speak to his or her new constituents.
---
Today's headlines
Article tools
---
More than 2,400 students, or approximately 10 percent of UTSA students, voted in the April 14-15 online election.
For more information, contact the Office of Student Leadership and Cultural Programs (SLCP) at 210-458-4160.
------------------------------
SGA Election Results -- Spring 2004

Officers:
President
Damon Garcia 1,125
Jonathan Delgado (Impact) 995
Write-in votes 37
Vice-President External
Ross Langham (Impact) 1,707
Write-in votes 187
Vice-President Internal
Becky Bromley (Impact) 1,210
Otis Blanchard 772
Write-in votes 19
Secretary
Bobbiejean Garcia (Impact) 1,706
Write-in votes 88
Treasurer
Chris Forbrich (Impact) 1,648
Write-in votes 136
Campus Life Initiative:
Yes 1,527
No 910
College Representatives:
Engineering
Jorge Gonzales (Impact) 109
Write-in votes 4
Public Policy
Geraldine Lopez (Impact) 59
Write-in votes 1
COLFA
James Smith 214
Eric Mies (Impact) 210
Destinee Waiters (Impact) 271
Write-in votes 8
Business
Angela McNair (Impact) 316
Lluvia Sanchez (Impact) 279
Write-in votes 15
Science
Cody Coeklenbergh (Impact) 237
Richard Knight (Impact) 278
Write-in votes 20
Architecture
Kia Davis 37
Write-in votes 2
Education
James Riojas 243
Write-in votes 21