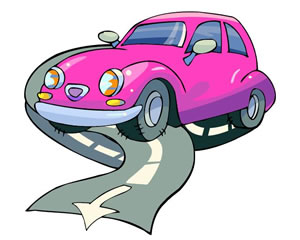 Parking lot 2 closes for garage construction
(Sept. 30, 2004)--Parking lot 2 at the UTSA 1604 Campus will be closed to faculty, staff and students from Oct. 9, 2004, to July 2005. The lot is east of Fred Cook Drive and north of the Humanities and Social Sciences Building on the 1604 Campus.
The lot closure is necessary for construction of a parking garage that is expected to provide triple the spaces currently available in lot 2.
---
Today's headlines
Article tools
---
Two other parking projects planned for spring 2005 completion include the addition of 200 parking spaces to lot 13 off Valero Way, and the construction of a 322-space parking lot immediately north of the Chisholm Hall parking lot.
The recent addition of 106 parking spaces in lots 3 and 4 will alleviate some of the faculty/staff, reserved and student "A" parking spaces displaced by the garage construction.
Alternate disabled parking is available in parking lots 1, 3 and 4, east and west of lot 2.
For information on additional parking alternatives, go to the UTSA Maps Web site or download a 1604 Campus parking map (pdf document requiring Adobe Acrobat software).
For more information, contact UTSA Facilities Planning and Development at 210-458-4933 or the UTSA Parking Office at 210-458-4246.
--------------------
Alternate student "A" permit parking options
Lot 1-- via Walter Brennan Ave.
Lots 3, 4 -- park in Student "A" spaces only
Lots 6, 7 -- off Edward Ximenes Ave.
Lots 5, 8 -- Student "B" spaces
Lots 10,11,13 -- free shuttle service provided
Alternate faculty/staff, reserved permit parking options
Lots 3, 4
Alternate disabled permit parking options
Lots 1, 3, 4