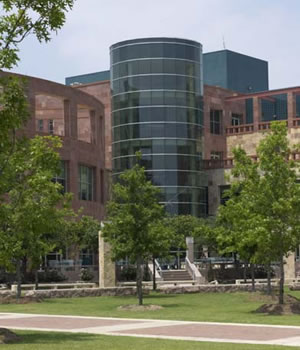 Buena Vista Street Building, Downtown Campus
Experts to analyze effects of immigrant labeling
(Sept. 30, 2004)--UTSA and the Universidad Nacional Autonoma de Mexico (UNAM) will present a panel discussion at 5:30 p.m., Thursday, Sept. 30 in the Buena Vista Street Building Aula Canaria (1.328) at the UTSA Downtown Campus. The event is free and open to the public, and a reception will follow the discussion.
---
Today's headlines
Article tools
---
The panelists will discuss and analyze the various meanings and connotations of a variety of terms, such as Hispano, Latino, Chicano and Californio, that are used to refer to people who have migrated to the U.S. from Spanish-speaking countries.
Simultaneous translation (Spanish-English and English-Spanish) will be available.
Panelists include: Harriett Romo, UTSA associate professor of social sciences and public policy; Jose Moreno de Alba, president of the Mexican Academy of the Spanish language; Francisco Marcos-Marin, UTSA professor of Spanish linguistics; Vicente Quirarte, dean of the UNAM Institute of Bibliographical Studies; Arturo Madrid, Trinity University Norine R. and T. Frank Murchison Distinguished Professor of the Humanities; Mario Melgar, panel moderator and director of UNAM-San Antonio.
For more information, contact Olivia Lopez at 210-222-8626, ext. 30.