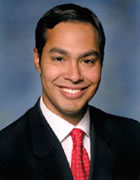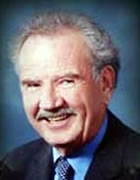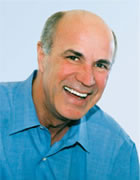 Candidates Julian Castro, Phil Hardberger and Carroll Schubert
UTSA hosts first of two mayoral debates Feb. 18
(Feb. 16, 2005)--UTSA hosts the first of two mayoral debates from 5 to 6 p.m., Friday, Feb. 18 in the Main Building Auditorium (0.104) at the 1604 Campus. A second debate is set for April 18.
The debate, free and open to all, will answer questions posed from UTSA student leaders and the audience. Candidates Julian Castro and Phil Hardberger are scheduled to appear in the debate. Refreshments will be provided.
---
Today's headlines
Article tools
---
Castro, a practicing attorney, served the last four years as District 7 city councilman, but cannot run again for council because of the term limit. He was elected in 2001 at age 26 as the youngest elected councilman in San Antonio history.
Hardberger was chief justice of the Texas 4th Circuit Court of Appeals from 1997 to 2003. A San Antonio trial attorney, he served as executive secretary of the Peace Corps under Sargent Shriver in the late 1960s.
A third candidate, Carroll Schubert, has not yet committed to appear at the debate. Schubert was elected as District 9 city councilman in May 2001 and re-elected in May 2003. He is an attorney whose primary practice area is civil litigation. He also works in regulatory and public affairs.
A group of UTSA students in the combined research methods courses of sociology and public administration polled Bexar County residents in October and found two-thirds of the population were undecided on who they will support for mayor.
Candidates began filing Feb. 7 and have until March 7 to submit paperwork. Election day is May 7.