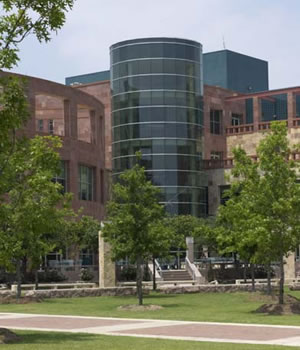 Buena Vista Street Building
UTSA architecture school hosts national conference
(Feb. 15, 2005)--The UTSA School of Architecture and San Antonio College will host the 21st National Design Conference for the Beginning Design Student Feb. 24-26 at the UTSA Downtown Campus Buena Vista Street Building.
The collaborative conference between the two higher-education institutions will explore the psychology of beginning design education. Experts will present papers each day of the conference with presentations on special topics each evening.
---
Today's headlines
Article tools
---
A Beginner's Praxis Workshop will focus on extending freshmen students' abstract classroom instruction to first-hand experience using materials, sites and full-scale designing and building. Beginning design students will critically discuss, investigate and document a scaffolding location to discover new ways of seeing, analyzing and developing a structure.
Using the scaffolding, students will use the epiphyte, an organism that grows on a host without damaging but rather benefiting it, as their biological model. The collaboratively built temporary, lightweight and easily demolished structure will be non-invasive to the environment. Work on each project will be completed by 5 p.m. Friday. The projects will be on display in the Buena Vista Street Building for the general public until the end of the formal public presentation at 3 p.m., Saturday.
According to Julius Gribou, dean of the UTSA School of Architecture, education theory often is undervalued among design educators and rigorous studies in design education that explain or question design teaching methods are few.
Gribou said, "The conference hopes to alter this perception by presenting convincing arguments and compelling evidence, theory and rationale that design instruction is well-served by knowledge not just from prior, first-hand instructional experiences, but also by crossing implied disciplinary boundaries and incorporating approaches to instructional theory, theories of learning and educational psychology."
For more information on the conference, visit the UTSA School of Architecture Web site.