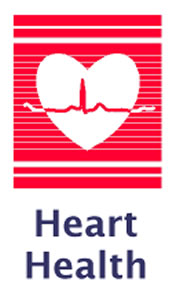 UTSA hosts heart health awareness events
(Feb. 2, 2005)--UTSA hosts several events in February as part of the American Heart Association "Go Red for the Women You Love" campaign. The events are part of a national call for women to take charge of their health in order to live stronger, longer lives. The campaign is to raise awareness of cardiovascular disease and risk factors for heart disease and stroke.
The UTSA community is invited to health awareness fairs from 11 a.m. to 2 p.m., Thursday, Feb. 3 at the Frio Street Building commons, Downtown Campus, and 11 a.m. to 2 p.m., Friday, Feb. 4 at Sombrilla Plaza, 1604 Campus. There are 15-minute Fun Walks at noon, Feb. 3 at the Downtown Campus and noon, Feb. 4 at Sombrilla Plaza, 1604 Campus. Open to the public, the walks promote exercise as a way to help prevent heart disease and obesity.
---
Today's headlines
Article tools
---
The health fairs will offer free blood pressure readings, heart health information, body mass index calculations, red dress stickers and red food and drinks. At the Downtown Campus fair, there will be chair massages from 11 a.m. to 1 p.m. The UTSA student peer education organization, FACES, will sell red dress pins for $5, shirts for $10 and carnations for $1 with proceeds going to the American Heart Association.
As part of the month's events, Campus Recreation will host programs on heart-healthy snacks and hands-on cooking at 6 p.m., Sunday, Feb. 6 and Feb. 20 in the Recreation Center demo kitchen at the 1604 Campus.
Presentations on Heart Health, Move for Heart Health and Eat for Heart Health are available to classes and student groups throughout February. Additionally, check the exercise class schedule at the Recreation Center, 1604 Campus. For more information and to schedule classes, contact Karen Cataldo at (210) 458-7373.
Heart disease, stroke and other cardiovascular diseases claim the lives of more than a half million women in America annually, which is approximately one death per minute. Approximately one in 2.5 deaths among women is attributed to heart disease, stroke and cardiovascular diseases. Both the Texas and Bexar County rates of death from heart disease are higher than national averages.
Women stand a better chance of keeping a healthy heart for a lifetime by learning the warning signs of heart attack and stroke, getting regular checkups, understanding risks for heart disease and stroke, taking action to help reduce risks and following doctor's recommendations.
For more information on "Go Red for the Women You Love" events, contact Kathy Ceresoli, Health Services, at (210) 458-4142 or Karen Cataldo, Campus Recreation, at (210) 458-7373.