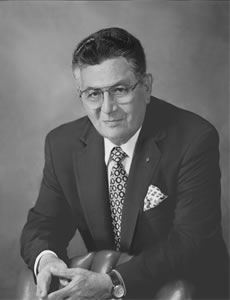 Felix D. Almaraz Jr. and "Tejano Epic" book cover
UTSA Spotlight: UTSA history professor honored March 4 by Texas State Historical Association
(March 1, 2005)--UTSA Professor of History Felix D. Almaraz Jr. will be honored Friday, March 4 at the 109th annual meeting of the Texas State Historical Association (TSHA) for his outstanding service on behalf of Texas history and, in particular, the Hispanic heritage of the state.
The meeting will include a discussion of the new collection of essays, "Tejano Epic," a tribute to Almaraz, who is a longtime member of TSHA. All of the contributors to the book are well-known scholars in Tejano history and former students of the professor.
---
Today's headlines
Article tools
---
Additionally, the essayists, Arnoldo De Leon, Gilberto M. Hinojosa, David Urbano and Gilbert Cruz, will discuss their experiences with Almaraz and his influence on their work.
Although the essays were written with student readers in mind, they also are suitable for teachers and other readers who want to know more about the contributions and influences of Texas people with Mexican heritage.
Over the course of a career spanning more than four decades, Almaraz has received numerous awards including the UTSA Piper Professor of 2003 and the Medal of the Order of Civil Merit, bestowed by Spanish Ambassador Javier Ruperez on behalf of King Juan Carlos I of Spain. Other awards include the UTSA Alumni Association Distinguished Faculty Teaching Award 2002, 2002 induction into the Texas Institute of Letters and the 2001 Certificate of Commendation from the American Association for State and Local History.
Almaraz is author of "Tragic Cavalier: Governor Manuel Salcedo of Texas, 1808-1813," "The San Antonio Missions and Their System of Land Tenure," "Cisneros 2000: Faces of the Borderlands" and "Knight Without Armor: Carlos Eduardo Castaneda, 1896-1958."
He has lectured at many regional, national and international conferences on the Spanish borderlands of North America, the San Antonio missions, and historical and modern Spain. He spoke on "Canary Islanders, Soldiers and Franciscans" in 2002 at the Daughters of the Republic of Texas 12th History Forum at the Alamo.