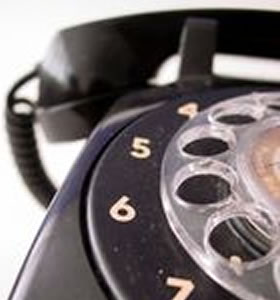 UTSA hosts Communication Week April 11-15
(April 11, 2005)--The UTSA Department of Communication hosts the third annual Communication Week, "Bridging Today and Tomorrow," April 11-15.
Free and open to the public, presentations will focus on career and research opportunities in the four concentrations of the UTSA Department of Communication: public relations, speech communication, technical communication and electronic media.
---
Today's headlines
Article tools
---
This year's keynote address, "The Truth Is Only the Truth If It Is Perceived to Be the Truth," will be presented by Jim Dublin, chairman and CEO of public relations firm Dublin and Associates at 1 p.m., Wednesday, April 13 in Main Building Room 0.226.
Robert Black, Ford Southwest district manager, will speak on "Launching a Legend" at 6 p.m., Monday, April 11 in Humanities and Social Sciences Building Room 2.01.32.
Other speakers include UTSA Department of Communication assistant professors H. Paul LeBlanc III and Sara DeTurk, UTSA Webmaster Joseph McBride, UTSA graduate Bree Wagner from Clear Channel Communications and UTSA undergraduate student and local photographer/filmmaker Pablo Veliz.
For more information, visit the Communication Week 2005 Web site.
------------------------------
Communication Week events
Monday, April 11
2-2:50 p.m., Speaker: "Nonverbal Communication: The Heart of the Matter in Romantic Relationships," H. Paul LeBlanc III, assistant professor of communication, Humanities and Social Sciences Building Room 3.02.22, 1604 Campus
3-3:50 p.m., Student Research Presentation, Multidisciplinary Studies Building Room 2.02.52, 1604 Campus
6-7 p.m., Speaker: "Launching a Legend," Robert Black, Ford district manager, Southwest Region, Humanities and Social Sciences Building Room 2.01.32, 1604 Campus
Tuesday, April 12
8-9:15 a.m., Student Research Presentations, Multidisciplinary Studies Building Room 2.02.52, 1604 Campus
11 a.m.-12:15 p.m., Speaker: "Using Your Communication Skills to Get the Job You Really Want -- and Figure Out What That Is," Sara DeTurk, assistant professor of communication, Humanities and Social Sciences Building Room 3.02.26, 1604 Campus
5:30-6:30 p.m., UTSA Public Relations Student Society of America (PRSSA) Bateman Team Public Relations Campaign Competition Presentation, Facilitator: Ali Kanso El-Ghori, associate professor of communication, Main Building Room 0.326, 1604 Campus
Wednesday, April 13
10-10:50 a.m., Society for Technical Communication Video Conference, Facilitator: Carlos Salinas, assistant professor of communication, Durango Building Room 1.120, Downtown Campus
1:00-1:50 p.m., Keynote Address: "The Truth Is Only the Truth If it Is Perceived to Be the Truth," Jim Dublin, chairman and CEO, Dublin and Associates, Facilitator: Ali Kanso El-Ghori, Main Building Room 0.226, 1604 Campus
4:00-4:50 p.m., PRSSA: Embracing Opportunities, Facilitator: Jennifer Holzworth, UTSA PRSSA chapter president, Business Building Room 3.01.12, 1604 Campus
6:30-8:30 p.m., Communication Honors and Awards Ceremony, sponsored by UTSA chapter, Association of Women in Communication, entertainment and refreshments provided, John Peace Library Building Assembly Room (4.03.08), 1604 Campus
Thursday, April 14
11 a.m.-12:15 p.m., Local PR Practitioners Session, Business Building Room 3.03.02, 1604 Campus
Corporate Communications: Bob McCullough, CPS Energy corporate communications director
Nonprofit PR: Christie L. Goodman, communications manager, Intercultural Development Research Association
Communications Planning: Catherine Lester, communications director, Congregation of Divine Providence
Media Relations: April M. Alcoser, public relations manager, Girl Scouts of San Antonio
2-3 p.m., "Careers in Technical Communication," Joseph McBride, University Communications Webmaster, Main Building Room 0.320, 1604 Campus
6-7:15 p.m., Movie Presentation: "La Tragedia de Macario," Facilitator: Pablo Veliz, UTSA communication student, Humanities and Social Sciences Building Room 2.01.30, 1604 Campus
Friday, April 15
10:00-10:50 a.m., Speaker: "Inside Radio," Bree Wagner, Clear Channel Communications, sponsored by Lambda Pi Eta, Humanities and Social Sciences Building Room 3.04.06, 1604 Campus
1-1:50 p.m., Speaker: "Communicating in No Uncertain Terms: Managing Professionals with Ethical Interventions," Abdul Hamid Khan, Our Lady of the Lake University, Main Building Room 0.226, 1604 Campus