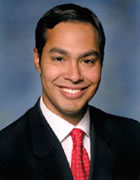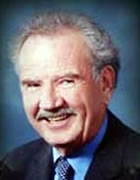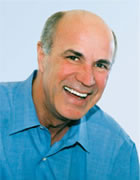 Candidates Julian Castro, Phil Hardberger and Carroll Schubert
SGA hosts second mayoral debate April 18
(April 14, 2005)--Mayoral candidates Julian Castro, Phil Hardberger and Carroll Schubert will debate at UTSA from 4:30 p.m. to 5:30 p.m., Monday, April 18 at the Buena Vista Theatre (1.326) at the Downtown Campus. The debate is free and open to the public.
The hour-long debate, sponsored by the UTSA Student Government Association (SGA), will feature both moderated and audience questions, as well as several pre-recorded inquiries from UTSA students. Monday's event marks the second time the trio has debated at UTSA, having met at the 1604 Campus earlier this spring.
---
Today's headlines
Article tools
---
Castro, a practicing attorney, served the last four years as District 7 city councilman, but cannot run again for council because of the term limit. He was elected in 2001 at age 26 as the youngest elected councilman in San Antonio history.
Hardberger was chief justice of the Texas 4th Circuit Court of Appeals from 1997 to 2003. A San Antonio trial attorney, he served as executive secretary of the Peace Corps under Sargent Shriver in the late 1960s.
Schubert was elected as District 9 city councilman in May 2001 and re-elected in May 2003. As with Castro, he cannot run again for council because of the term limit. Schubert is an attorney whose primary practice area is civil litigation. He also works in regulatory and public affairs.