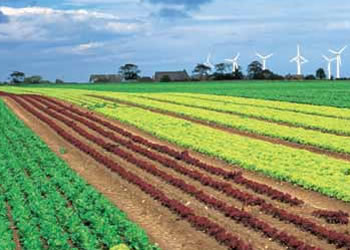 Hispanic leadership program offers graduate fellowships
(May 20, 2005)--As part of the UTSA Culture and Policy Institute (CPI), the Hispanic Leadership Program in Agriculture and Natural Resources (HLPANR) is a graduate fellowship program for students pursuing master's and doctoral degrees in agriculture, natural resources and related fields such as public policy, public administration and sociology.
The program emphasizes developing human capital for food and agricultural sciences in the Hispanic community.
---
Today's headlines
Article tools
---
Applications are being accepted through May 30 for the program, which offers master's graduate fellowships for 24 months ($25,000 per year) and doctoral graduate fellowships for 36 months ($30,000 per year).
The award requires full-time study at UTSA or Texas A&M University and participation in summer internships and professional improvement events.
The program is a collaborative effort between UTSA, the Agricultural Program of the Texas A&M University System and the USDA to promote professional development and to enhance research and policy issues related to Hispanics, agriculture and natural resources.
The USDA Forest Service and other agencies seek engagement and support from all segments of the United States population to meet their mandate for protecting, conserving and managing our nation's environment as well as its public lands and natural resources.
To download an application for HLPANR, visit the Culture and Policy Institute Web site.
For more information, contact the Culture and Policy Institute at (210) 458-2650.