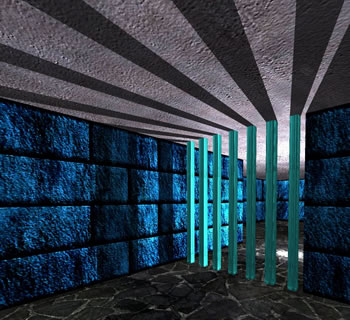 UTSA and KLRN host film, panel on prisoner reentry
(May 19, 2005)--KLRN-TV and the UTSA College of Public Policy will host a film screening and panel discussion on prisoner reentry at 7 p.m., Thursday, May 26 in the Frio Street Building Sam Riklin Auditorium (1.406) at the UTSA Downtown Campus.
The event, free and open to the public, is third in a series of six programs scheduled for this year. The theme of the event is "Family, Faith and Social Networks." A panel discussion with community leaders and educators will follow the screening.
---
Today's headlines
Article tools
---
Prisoner reentry is the process of leaving prison or jail and returning to society. All prisoners experience reentry, whether they are released on parole or reenter society without additional supervision. If the reentry process is successful, there are benefits for the community in terms of improved public safety and individual benefits for the former prisoner.
More people are leaving prisons across the country to return to their families and communities than at any other time in history. Nationally, more than 600,000 individuals will be released from state and federal prisons this year, a fourfold increase over the past two decades. From a number of perspectives, the issue of how people fare after they exit the prison gates has received renewed attention.
Many will have difficulty managing the most basic ingredients for successful reintegration -- reconnecting with jobs, housing and their families, and accessing needed substance abuse and health care treatment.
The Reentry National Media Outreach Campaign's goal is to expand public awareness and dialogue, provide media-based resources and work in partnership with key organizations engaged in local initiatives to strengthen families and neighborhoods. The campaign will facilitate discussion and decision-making about solution-based reentry programs that foster public safety and support healthy communities.
The Reentry National Media Outreach Campaign is funded by a generous grant from the Annie E. Casey Foundation.
For more information, contact Tara Sparks at (210) 270-9000, ext. 2247.