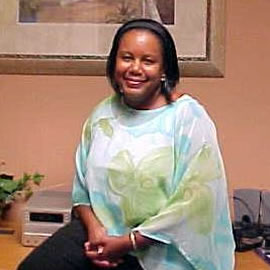 Marcheta Evans
SECC has had a profound impact on my family
By Marcheta Evans
Chair, UTSA Department of Counseling, Educational Psychology, Adult and Higher Education
(Sept. 26, 2005)--For the past 23 years, I have worked in the mental health profession. During that time I have been employed by several United Way agencies. As a matter of fact, my first job was with Goodwill Industries.
In this particular position as a mental health professional, I worked on a daily basis with individuals with disabilities. It was one of the most rewarding experiences of my life. I was able to see the impact that I had on individual's lives that I served and the impact they had on my life.
---
Today's headlines
Article tools
---
Reflecting back on those many years and being currently involved in Hurricane Katrina relief efforts, I have seen again the significant impact that United Way agencies have on so many lives. It affords individuals the opportunity to continue to be productive and provides support to citizens in the face of life's circumstances.
Not only have I seen the importance of contributing to the State Employee Charitable Campaign (SECC) from a professional perspective, but also through personal experience. SECC services have had a profound impact on my family.
My nephew, who recently turned 30, has Down's syndrome. He has lived a fulfilling and rewarding life because of the services offered through United Way. He has been employed since he was 16 years old in a sheltered workshop.
This has allowed him the opportunity to develop a great social support system while making some money. He is at a stage of life now where his health is rapidly deteriorating, but he continues to go to work on a daily basis with a spirit that inspires us all.
I know this would not have been possible if not for the efforts of agencies supported by SECC. This is an opportunity to publicly thank them for the impact they've had on me, both professionally and personally.
Thanks to United Way and SECC for a job well done!
------------------------------
The charitable campaign ends Sept. 30, but there is still time to fill out your donation form and return it to your Area Champion. You also can donate online to SECC through the UTSA Hurricane Relief Effort site.