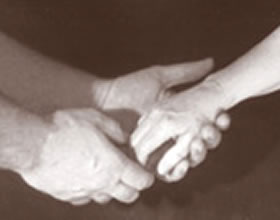 Hurricane Katrina Relief Effort: A Message from President Romo
September 2, 2005
Dear UTSA Community,
Our hearts go out to the millions of people and their families who are suffering in the aftermath of Hurricane Katrina. The widespread devastation of this killer storm is potentially the largest natural disaster in United States history. We must band together and offer a helping hand to Hurricane Katrina's victims. Together, we can make a difference in the lives of thousands, lending hope where there is none and refreshing the indomitable human spirit that will serve as salvation.
We are concentrating our efforts as a university and as a city to do as much as we possibly can to help these people. UTSA is reopening enrollment for students displaced by Hurricane Katrina. We are organizing efforts to collect items needed by relief organizations and shelters. We also are hosting blood drives in the coming days to alleviate the desperate need for blood in the Gulf Coast area.
---
Today's headlines
Article tools
---
This also is a time for us to remember that many of San Antonio's agencies are working 24/7 to take in thousands of refugees from Katrina. They need volunteers, and they need donations. SECC, our annual charitable giving program, includes organizations such as the American Red Cross and the Salvation Army. Joining our SECC efforts is an easy way for each of us to contribute to the organizations working so tirelessly to help victims of natural disasters like Hurricane Katrina.
The devastation left in Katrina's wake is heartbreaking. However, the love and support we all are showing for our fellow Americans is heartwarming. Together, we have the power to heal.
Sincerely,
Ricardo Romo
President, The University of Texas at San Antonio