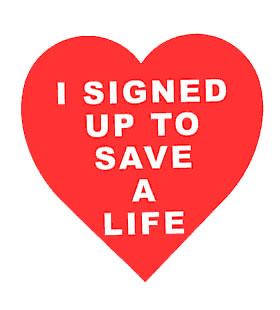 UTSA blood drive, marrow registration is Oct. 24, 25, 27
(Oct. 21, 2005)--The Alpha Kappa Psi business fraternity will host a blood drive and marrow registration 8:30 a.m.-4:30 p.m., Monday and Tuesday, Oct. 24-25 at the south side of the University Center, 1604 Campus.
The blood drive and marrow registration at the Downtown Campus is 9:30 a.m.-2 p.m., Thursday, Oct. 27 at the Frio Street Building Multipurpose Room (1.402).
---
Today's headlines
Article tools
---
Donating blood saves lives. There is a blood shortage because of Hurricane Katrina, so now is an important time to donate. Please bring a photo ID.
For more information, contact Alicia Cortez at (210) 393-1827.
-------------------------------
Why donate blood?
Every three seconds someone needs blood.
One of 20 Texans will need blood at some point in their lives. However, less than 5 percent of eligible donors give blood. The need exists for more people to donate blood more often.
You can save as many as four lives with one donation. Most donated blood is separated into four components: red cells, plasma, platelets and cryoprecipitate. Red cells are used for surgical patients, while plasma is used to treat shock and burn patients. Platelets are vital to leukemia and other cancer patients whose bone marrow does not produce enough platelets to help the blood clot properly. The final component, cryprecipate, is used to treat hemophiliacs, people whose blood lacks vital blood-clotting protein.
500 daily donations are needed in order to meet the demands of patients in South Texas hospitals.
Blood donations are used for many reasons including coronary artery by-pass surgery, hip/joint replacement, cardiovascular surgery, bleeding ulcers, brain surgery, auto accidents, gunshot wounds, liver/organ/bone transplants and sickle cell/aplastic anemia.