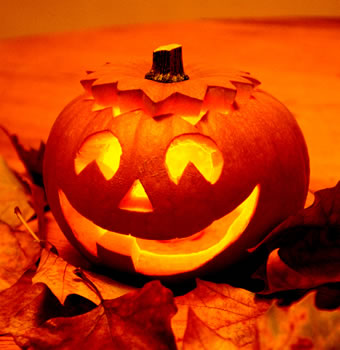 Institute of Texan Cultures hosts old-fashioned Halloween event
By Adi Pavlovic
Student Writer, College of Liberal and Fine Arts
(Oct. 26, 2005)--UTSA's Institute of Texan Cultures (ITC) is celebrating Halloween with an old-fashioned "Halloween Howl'r" from 4 to 7 p.m., Saturday, Oct. 29 at the ITC Back 40.
"Halloween Howl'r" is a fun, family-focused event. Children and parents can come in costume and enjoy ghost stories, puppet shows, treasure hunts, face painting, crafty pumpkin painting, build-your-own scarecrow and the popular baffling hay-bale maze. Ride the Wiggle-Waggle Kids Express train and, for the wary and watchful, be on the lookout for the frightening Bigfoot!
Instead of taking your kids to a heart-attacking haunted house or an intimidating theme park, come enjoy a nice family event and have a spooktakular good time at the ITC.
Admission is $7 for adults and $4 for children ages 3-12; children 2 years and under are admitted free. Food and refreshments will be sold on site.
For more information, contact Karen Sanchez at (210) 458-2225.