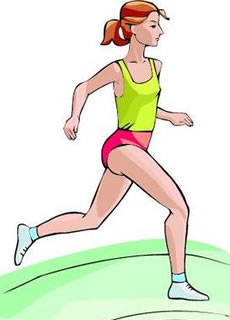 'Real men' support UTSA women's athletics
By Rick Nixon
Assistant Athletic Director for Media Relations
(Oct. 25, 2005)--The coaches of the men's sports at UTSA have issued an invitation for men on and off campus to support women's athletics by participating in the 18th annual State Farm/UTSA Walk For Women's Athletics. The event is Saturday, Oct. 29 at the UTSA 1604 Campus.
UTSA men's coaches forming a team and looking for more team members include Tim Carter (basketball), Sherman Corbett (baseball), Chris Donielson (golf), Aaron Fox (track and field) and Oliver Trittenwein (tennis).
---
Today's headlines
Article tools
---
To join the men's team -- or for anyone male or female who wants to join the walk -- the cost is $25, including a T-shirt, brunch and eligibility for an array of door prizes. Registration begins at 9 a.m. in the UTSA Convocation Center, followed by the walk at 10 a.m. An awards brunch is immediately after the 30-minute walk.
"We are inviting all men to get involved and join us," said Carter, who is beginning his 11th year at UTSA. "Raising additional money for women's athletics is an important cause that we can all get behind. We need everyone's support."
All money raised by the walk benefits UTSA women's athletic scholarships.
To get involved in the 2005 walk, contact Laura Baker at (210) 458-4182.