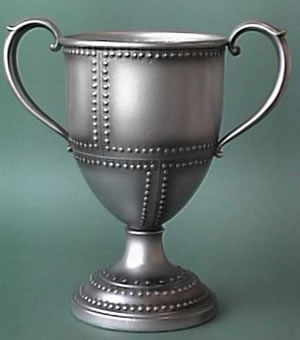 Student Activities, CAB receive awards at conference
By Tim Brownlee
Assistant Director of Public Affairs
(Nov. 30, 2005)--The UTSA Office of Student Activities and the Campus Activities Board (CAB) recently received awards at the National Association for Campus Activities regional conference in Tulsa, Okla.
The poster for Gay, Lesbian, Bisexual, Transgender Pride Month won first place in the graphics competition at the conference. There were more than 100 entries from more than 82 schools throughout the 10 states represented at the conference. The winning poster was designed by committee under the leadership of Ann Margaret Trujillo, assistant director of student activities.
---
Today's headlines
Article tools
---
Additionally, the Office of Student Activities Web site won second place for Web sites designed by students. Susan Mancha is the student primarily responsible for the UTSA Office of Student Activies Web site.
The UTSA delegation to the conference also received a participation award. The group included UTSA students Henry Barrera, Robyn Crist, Alex Riojas and Abrian Silva, who were accompanied by Barry McKinney, associate director of student activities, Sara Grafton, CAB program adviser and Keith Pilger, Downtown Campus coordinator of student activities.
At the conference, the delegation presented five programs and assisted with "The Tunnel of Oppression," a program developed a decade ago at the University of Western Illinois. Participants in the program deepen their understanding of the various forms of oppression generated through prejudice and discrimination. A "Tunnel of Oppression" program is planned for next fall at UTSA.
For more information, contact Barry McKinney at (210) 458-4160.
------------------------------
UTSA conference presentations
"No Surrender! Let's Retreat: Organization Retreat Planning" (presented by McKinney)
"On the 10 Spot: Agents and Schools Working Together" (presented by McKinney with Barbara Meyer from Admire Entertainment Agency)
"Creative Publicity: Thinking Outside the Box" (a standing-room-only session presented by Barrera and Crist.
"The Juggling Act: How to Balance Your Life as a College Student" (presented by Grafton)
"Hey Ya! You Think U Got It!" (presented by McKinney utilizing activities to help students create welcoming environments on their campuses for diverse populations)