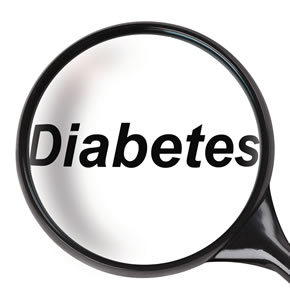 Health services hosts diabetes health fairs
By Tim Brownlee
Assistant Director of Public Affairs
(Nov. 8, 2005)--UTSA Student Health Services will host Diabetes Mini Health Fairs from 9 a.m. to noon, Wednesday, Nov. 9 at the 1604 Campus University Center second floor atrium and from 10 a.m. to noon, Thursday, Nov. 10 at the Downtown Campus Frio Street Building commons. The events are free and open to UTSA students, faculty and staff.
During each health fair, the Christus Santa Rosa Hospital Lifecycles Program will offer free blood glucose and blood pressure screenings in a mobile unit outside the University Center and in the Frio Street Building commons. It is recommended to fast 12 hours before a blood glucose screening.
---
Today's headlines
Article tools
---
Vendors at the health fairs include American Diabetes Association, Costco Wholesale, Fit City, UTSA Campus Recreation, UTSA Student Health Services, UTSA Pre-Med Society, MTM Bodyworks, SAM Clinical Research, South Texas Dental, Texas Cooperative Extension, Texas Diabetes Institute and Eye Masters.
For more information, contact UTSA Student Health Services at (210) 458-4142.
------------------------------
Why participate in the Diabetes Health Fair?
20.8 million Americans have diabetes. 14.6 million have been diagnosed, while 6.2 million are unaware that they have diabetes.
Among diabetics, the risk for stroke is two to four times higher and the risk of death from stroke is 2.8 times higher.
Diabetes is the fifth-deadliest disease in the United States.
Type 1 diabetes results from the body's failure to produce insulin, the hormone that "unlocks" the cells of the body, allowing glucose to enter and fuel them.
Type 2 diabetes results from insulin resistance (a condition in which the body fails to properly use insulin), combined with relative insulin deficiency. Most Americans who are diagnosed with diabetes have Type 2 diabetes.
Having diabetes increases your risk for many serious complications. Some complications include heart disease, blindness (retinopathy), nerve damage (neuropathy) and kidney damage (nephropathy).
Often diabetes goes undiagnosed because many of its symptoms seem harmless. Recent studies indicate that the early detection of diabetes symptoms and treatment can decrease the chance of developing the complications of diabetes. Common symptoms include frequent urination, excessive thirst, extreme hunger, unusual weight loss, increased fatigue, irritability and blurry vision.
On average, Hispanic/Latino Americans are 1.5 times more likely to have diabetes than non-Hispanic whites of similar age. Mexican Americans, the largest Hispanic/Latino subgroup, are more than twice as likely to have diabetes than non-Hispanic whites of similar age.