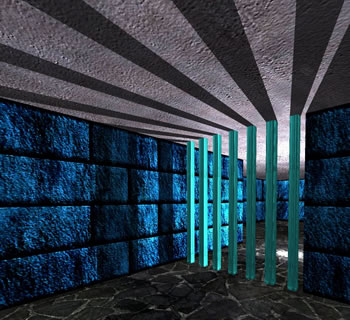 UTSA, KLRN-TV host offender reentry discussion
By Alison Beshur
Public Affairs Specialist
(Nov. 30, 2005)--Offenders who get out of prison or jail and return to society often face housing, employment and health care barriers that make their lives so complicated, they repeat crimes simply to survive.
Since January, UTSA Associate Professor Michael Gilbert, Lecturer John Byrd and KLRN-TV staffers have organized five panel discussions in a series focused on offender reentry issues. The last session, "Best Practices: Programs That Work," is at 7 p.m., Thursday, Dec. 1 in the Frio Street Building Sam Riklin Auditorium (1.406) at the UTSA Downtown Campus, 501 W. Durango Blvd. The event is free and open to the public.
---
Today's headlines
Article tools
---
Guest speakers include Thomas Clements, assistant director of the Division of Adult Institutions in Missouri; Larry Fehr, senior vice president of Pioneer Human Services in Seattle; and Michael Arambula, psychiatrist with General and Forensic Psychiatry in San Antonio.
The final event will highlight two examples of successful reentry programs used in Missouri and Seattle and provide a forum to discuss ways to improve state and local agencies' methods of aiding offenders who are making a transition back into communities.
"We're really trying to influence policy here," said Gilbert, who teaches criminal justice in the UTSA College of Public Policy. "If offenders fail and go back to prison, it's hugely expensive."
The cost to lock up an offender is approximately $30,000 for a minimum-security facility and $50,000 for a maximum-security prison. Each new prison bed costs taxpayers another $50,000, Gilbert said.
Next year, an estimated 30,000 offenders will return to Texas communities, including San Antonio, a destination for approximately 3,000 people leaving local jails and state and federal prisons, Gilbert said.
Lisa McGrath, vice president for education at KLRN-TV, the local PBS station, said the forum has brought together several different organizations. After the panel discussion series ends, the station will show 12 documentaries on topics related to the offender reentry issue.
"We have a better idea of what each organization is doing," McGrath said. "There are a lot of dynamics."
Some of the funding for the offender reentry series was provided through a grant with the Annie E. Casey Foundation as part of the Reentry National Media Outreach Campaign to expand public awareness and ultimately strengthen families and neighborhoods.