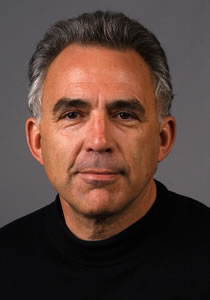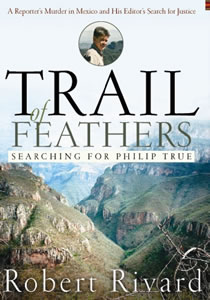 Express-News editor to speak at UTSA Nov. 14
By Marianne McBride Lewis
Associate Director of Public Affairs
(Nov. 10, 2005)--Robert Rivard, UTSA alumnus and editor of the San Antonio Express-News, will read from his first book, "Trail of Feathers: Searching for Philip True," at 3:30 p.m., Monday, Nov. 14 in the Main Building Auditorium (0.106), UTSA 1604 Campus.
Hosted by the UTSA Department of Communication, the reading is free and open to the public. Steven Levitt, associate professor and chair of the Department of Communication, will introduce Rivard.
---
Today's headlines
Article tools
---
"Trail of Feathers" chronicles the murder of Express-News Mexico City correspondent Philip True and the search for justice. Two Huichol Indians murdered True in 1998 during a solo backcountry trek in Western Mexico. Rivard was part of a small search party that found True's body as the result of a trail of feathers leading from the missing reporter's sleeping bag.
Rivard is editor and executive vice president for news at the San Antonio Express-News, a position he has held since 1997.
In 2002, he received journalism's oldest prize, Columbia University's Maria Moors Cabot Prize for Distinguished Journalistic Service. One year earlier, he was named Editor of the Year by Editor and Publisher magazine.
Earlier in his 27-year career, Rivard was the winner of the 1982 Sigma Delta Chi Distinguished Service Award for Foreign Correspondents for his writings from El Salvador during the country's long civil war. All three awards grew out of his work as a journalist in Latin America and along the U.S.-Mexico border.
Read a review of "Trail of Feathers" at MySanAntonio.com.