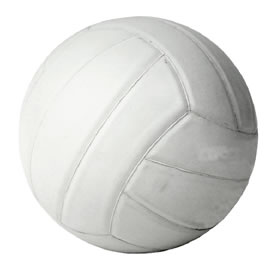 Tickets remain on sale for NCAA Division I volleyball
By Rick Nixon
Assistant Athletic Director of Media Relations
(Dec. 14, 2005)--Tickets remain on sale for the 2005 NCAA Division I Women's Volleyball Championship to be held Dec. 15 and 17 at the Alamodome. To purchasing a two-day tournament pass, visit the Alamodome box office from 10 a.m. to 5 p.m., go to SALOC.org or ticketmaster.com, or call (210) 224-9600.
---
Today's headlines
Article tools
---
The 2005 Championships will feature the No. 3 Washington Huskies facing the No. 15-seed Tennessee Volunteers on Dec. 15 at 6 p.m., while the other semifinal match features No. 1-seed Nebraska Cornhuskers and the unseeded Santa Clara Broncos at approximately 8 p.m., Dec. 15. Thursday's winners will play for the national championship at 5 p.m., Dec. 17.
The public is invited to attend the free open practices which will be conducted at the Alamodome on Friday, Dec. 16 with Washington working out from 10 to 11:30 a.m.; Tennessee on the court from 11:35 a.m. until 1:05 p.m.; Nebraska from 1:20 p.m. until 2:50 p.m.; and Santa Clara from 2:55 p.m. until 4:25 p.m.
"This is a great opportunity for volleyball players and fans from around the area to experience the best the sport has to offer," said UTSA Associate Athletic Director Elizabeth Dalton, who also is tournament manager for the Championships. "If you won't be able to purchase tickets for the event we hope that many people take advantage of the open practice sessions to get an up-close look at the players and coaches involved in this marquee event."