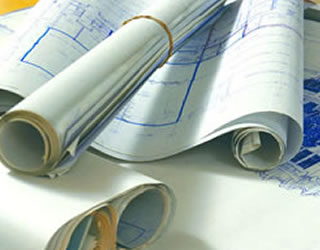 Construction, Parking and Safety Updates
(Jan. 19, 2006)--The following items concern parking, construction and road closure information of interest to the UTSA community.
---
Today's headlines
Article tools
---
Foul odor causes testing, flushing of Main Building water system
Several people in the Main Building on the 1604 Campus have noted a foul smell in the water. The offices of Environmental Health Safety and Risk Management and Facilities Services will coordinate a flush of the water system and a check of system operation to ensure good water quality from 8 a.m. to 5 p.m., Sunday, Jan. 22. Water and the use of Main Building plumbing will not be accessible at this time.
Testing results found water quality met appropriate guidelines with slightly elevated iron levels. The iron levels do not pose a health risk, but may affect smell and taste. Additional flushing and other measures will be taken as necesary to ensure that quality standards continue to be met. For more information, contact Victoria Jacques, Facilities Services, at (210) 458-4261 or Richard Garza, Environmental Health Safety and Risk Management, at (210) 458-5250.
Lot 1 spaces closed Friday, Jan. 20
One row of parking spaces in lot 1 will be unavailable Friday, Jan. 20 for installation of a component of a duct bank project. The project involves construction of a group of underground electrical conduits. Lot 1 is north of University Center on the UTSA 1604 Campus. The parking spaces should be available by the end of the day. The project was set on a Friday to cause only a minimal disruption to parking.
Fire alarm testing in JPL is this week
A contractor will test the fire alarm system in the John Peace Library Building, 1604 Campus, from 7 p.m. to 6 a.m. from Tuesday, Jan. 17 to Friday, Jan. 20. Alarms may sound intermittently in the building during this time period as testing is conducted.
Chaparral Village trail closed through May 31
Through May 31, the dirt trail behind Chaparral Village (between the residence hall and the baseball field) will be closed to pedestrian and vehicle traffic. The trail will be closed to build a fire lane for emergency vehicle access to all areas of Chaparral Village. For more information, contact Robert Peek, Facilities Services, at (210) 458-7387.