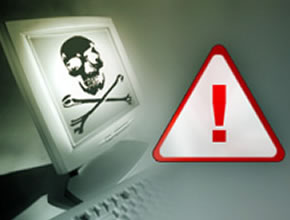 Home PC users should update anti-virus software
By Alex Morones
Technical Writer and Editor, Office of Information Technology
(Feb. 3, 2006)--Home PC users should be sure their anti-virus software is activated and up-to-date because of a new computer virus. The virus, MyWife or CME-24, is slated to attack PCs on which it is installed on the third of each month. The first date when the virus could attack is Friday, Feb. 3.
UTSA-owned PCs are protected by anti-virus software and will not be affected by the new MyWife virus.
---
Today's headlines
Article tools
---
Instead of merely directing the user to Web sites or delivering pop-up ads, the virus will corrupt files on infected PCs. Document files (i.e. doc, pdf, xls) will be overwritten, rendering them useless.
The virus is sent as an attachment, and any user who opens the attachment unleashes the virus on the PC, which then sends copies of the virus to e-mail addresses found on the PC.
How can you prevent infection on your home PC? If you are protecting your PC with an anti-virus software program, make sure you have the software set up to receive automatic updates.
UTSA students, faculty or staff members who do not have anti-virus software installed on their home PCs are eligible to download a free copy of McAfee anti-virus software. The software is only for PCs running Windows 2000 or Windows XP (Home or Professional edition).
For more information on the software download: http://www.utsa.edu/infotech/download.htm
Resources
Microsoft security advisory: http://www.microsoft.com/technet/security/advisory/904420.mspx
McAfee virus profile: http://us.mcafee.com/virusInfo/default.asp?id=description&virus_k=138027