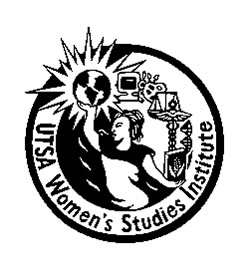 Mexico Center, WSI hold Latina women's panel
By Alison Beshur
Public Affairs Specialist
(March 6, 2006)--As part of Women's History Month, the UTSA Mexico Center and the UTSA College of Business Studies for the Americas Program will host a panel discussion on the complex issues faced by Latina women from 4 to 6 p.m. Monday, March 6 (today) in the John Peace Library Regents' Room (4.03.12), UTSA 1604 Campus.
Topics that will be discussed include bilingual language and bicultural experiences, cross-border family networks, and balancing work, home life and career.
---
Today's headlines
Article tools
---
The panel includes Harriett Romo, UTSA associate professor of sociology and director of UTSA's Mexico Center; Elaine Levine, researcher and professor in the Center for Research on North America (CISAN) at the Universidad Autónoma de México in Mexico City; Adriana Segura, dentistry professor at the University of Texas Health Science Center (UTHSCSA) at San Antonio; and Raquel Marquez, chair of the UTSA Department of Sociology.
Romo said the panel discussion raises awareness of the difficulties women face and their contributions.
The panel discussion will be moderated by Victoria Jones, associate professor of marketing in the UTSA College of Business, and was organized by the UTSA Women's Studies Institute, the university's Mexico Center, UTHSCSA and UNAM.
For more information, visit the Women's Studies Institute Web site or call (210) 458-6277.