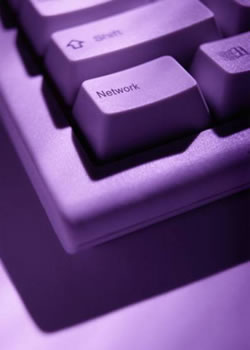 IT candidates to visit UTSA May 1-4
By David Gabler
Assistant Vice President for Communications
(April 26, 2006)--A search committee seeking a new UTSA associate vice provost for information technology selected four finalists to meet with faculty, staff and students May 1-4 in public forums at UTSA.
The finalists include Grant Crawford, chief information officer for the North Dakota University System; John McGowan, vice president for information technology at Florida International University; and Donald Steward, most recently the vice chancellor for information technology at Indiana University Northwest.
---
Today's headlines
Article tools
---
"We are very pleased with the quality of the finalists for this important position at UTSA," said Sonia Martinez, vice president for university advancement and chair of the search committee. "These candidates share both a passion for technology and a high level of understanding of the strategic use of IT in a university environment. And they are very excited about the opportunity to join an emerging research university such as UTSA."
Martinez thanked the members of the committee, who reviewed more than 100 applications for the position. Committee members are listed at http://www.utsa.edu/today/2006/01/forums.cfm.
Each candidate will visit UTSA to meet with faculty, staff and students. See the visit schedule below.
For more information, visit the Office of Information Technology job search Web site or call (210) 458-4131.
------------------------------
Public forums for the candidates
Candidate: Grant Crawford
Tuesday, May 2, 11 a.m.-noon, Main Building Regents' Room (3.106), 1604 Campus
Candidate: Donald Steward
Wednesday, May 3, 11 a.m.-noon, John Peace Library Building Room 4.03.12 (former Regents' Room)
Candidate: John McGowan
Thursday, May 4, 11 a.m.-noon, John Peace Library Building Room 4.03.12 (former Regents' Room)