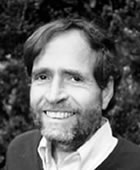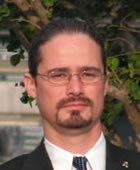 Top row: Dmitry Gokhman, P. Elizabeth Pate, Yiuman Tse
Second row: Joleen Beltrami, Steven Kellman, Dibyendu Sarkar
Third row: William McCrary, Kay Robbins, John Giggie
Bottom row: Timothy Strudell, Sos Agaian, book co-authored by Rena Bizios
(photo of Bizios was unavailable)
UTSA Faculty Honors Convocation salutes 12 professors
By Tim Brownlee
Assistant Director of Public Affairs
(May 4, 2006)--Faculty and staff members gathered Wednesday afternoon to salute the achievements of UTSA professors and retirees at the Faculty Honors Convocation in the University Center Retama Auditorium at the 1604 Campus.
UTSA President Ricardo Romo and Provost and Vice President for Academic Affairs Rosalie Ambrosino hosted the event.
The academic deans awarded 10 faculty members the 2006 President's Distinguished Achievement Awards, with one faculty member also receiving the Chancellor's Council Outstanding Teaching Award. Additionally, Romo announced the two 2005-06 Peter T. Flawn Distinguished Professors winners.
---
Today's headlines
Article tools
---
"The faculty members we are recognizing today are leaders who will guide the inventors and discoverers of tomorrow in their search for new ideas to better our world," said Romo. "This is a great afternoon and an exciting time to be at UTSA. The faculty are the heart of a university, and I thank each of you for everything you do."
See a list of the winners and their profiles below.
The President's Distinguished Achievement Awards carry a stipend of $1,000 each and honor individuals who exemplify excellence in teaching, research or other scholarly pursuits, as well as excellence in service to the university.
The President's Distinguished Awards Selection Committee includes Blanche Desjean-Perrotta (chair), College of Education and Human Development; Daniel Hogenauer, College of Engineering; Jose Iovino, College of Sciences; Mark Leung, College of Business; Ken Little, College of Liberal and Fine Arts; Shelley Roff, College of Architecture; and Francine Romero, College of Public Policy.
The Chancellor's Council Outstanding Teaching Award goes to a tenured or tenure-track faculty member and recognizes excellence in teaching at the undergraduate level. The stipend for the award is $5,000 and is made available to UT System institutions as a grant from the Chancellor's Council, composed of individuals who contribute funds to support excellence throughout the UT System.
The Peter T. Flawn Distinguished Professorships are the namesake of the UTSA president from 1973 to 1977. Faculty members awarded the professorships epitomize the best qualities of the UT System and higher education in Texas.
------------------------------
President's Distinguished Achievement Awards
Teaching Excellence, Tenured and Tenure-Track Faculty
Dmithy Gokhman, associated professor of applied mathematics, College of Sciences
P. Elizabeth Pate, associate professor of interdisciplinary learning and teaching, College of Education and Human Development
Yiuman Tse, professor of finance, College of Business
Teaching Excellence, Non-Tenure Track Faculty
Joleen Beltrami, lecturer in management science and statistics, College of Business
Research Achievement, Tenured and Tenure-Track Faculty
Steven G. Kellman, professor of English, classics and philosophy, College of Liberal and Fine Arts
Dibyendu Sarkar, associate professor of earth and environmental sciences, College of Sciences
Performance, Creative Production or Other Scholarly Achievement, Tenured and Tenure-Track Faculty
William McCrary, assistant professor of music, College of Liberal and Fine Arts
Excellence in University Service, Tenured and Tenure-Track Faculty
Kay Robbins, professor of computer science, College of Sciences
Core Curriculum Teaching, Tenured and Tenure-Track Faculty
John M. Giggie, assistant professor of history, College of Liberal and Fine Arts
Core Curriculum Teaching, Non-Tenure Track Faculty
Timothy L. Strudell, lecturer in finance and economics, College of Business
Chancellor's Council Outstand Teaching Award
P. Elizabeth Pate, associate professor of interdisciplinary learning and teaching, College of Education and Human Development
Peter T. Flawn Distinguished Professors
Sos Agaian, professor of electrical engineering, College of Engineering; and professor, University of Texas Health Science Center at San Antonio
Rena Bizios, professor of biomedical engineering, College of Engineering
Profiles
Dmitry Gokhman is an associate professor of applied mathematics in the College of Sciences. He teaches courses ranging from core undergraduate courses such as pre-calculus and calculus, to graduate sequences in algebra, complex variables, and topology, to name a few. In addition to abstract pure mathematics, his expertise encompasses physics, chemistry, biology, engineering and scientific computing.
His range of interests brings a broad and elegant viewpoint to the subjects he teaches to convey the beauty of the material to the students. He is a teacher who inspires learning for the pure joy of it. In addition to teaching his classes, Gokhman supervises the mathematics teaching assistants, tutors and graders.
Gokhman has never received an evaluation for teacher excellence below 4; indeed, his evaluations ranged from 4.7 to 5.0 (on a scale of 1 to 5) -- 11 times in the last four years.
Gokhman's dedication and commitment to creating a positive, relaxed atmosphere in which students can enjoy learning mathematics and its applications to many fields has garnered him the admiration and respect of his colleagues and the deep appreciation of his students.
P. Elizabeth Pate is an associate professor of interdisciplinary learning and teaching with expertise in middle level education. Perhaps what most distinguishes Pate's work is the way she weaves the principles of democratic education and service-learning into her teaching. She creates democratic classrooms in which students make decisions about their learning, actively grapple with problems and create solutions affecting the community.
Pate implements these principles in her courses through service learning projects. In spring 2005, her students addressed environmental issues plaguing our coastal area and presented their findings at a community event. Her class project last fall was an immediate response to the Hurricane Katrina disaster.
Her commitment to excellence in instruction is evident in her leadership role in updating the middle level teacher preparation program. Under her leadership there has been a 100 percent pass rate on state professional exams for UTSA students graduating with a middle-level teaching certificate.
Students say that Pate's method of teaching empowers them as students, as future teachers and as citizens. Pate is an outstanding teacher who educates both the minds and hearts of her students.
Yiuman Tse joined the faculty of the UTSA Department of Finance in 2002, and has consistently received outstanding ratings from students, including an award for Top Graduate Professor - Electives Curriculum from the MBA Association in his first semester here.
His passion for teaching is clearly infectious. His demanding approach includes extensive requirements of students to stay abreast of current affairs. In addition to his classroom excellence with undergraduate and masters students, Tse has been a driving force in the finance doctoral program.
Since beginning the program in 2005, he has co-authored with doctoral students five published or forthcoming articles in respected journals. The publications, as well as papers presented at national meetings, have undoubtedly contributed significantly to the ability of our students to be placed at respectable institutions.
Tse has chaired four dissertations, including UTSA's first doctoral graduate. Most importantly, his excellence in teaching has not detracted from his continued excellence in both research and service.
Joleen Beltrami came back to school after a number of years in the work force and received a M.S. degree in statistics from UTSA. Since then, she has been a UTSA instructor dedicated to teaching excellence.
She has taught a wide spectrum of courses on statistics, ranging from undergraduate core courses for business and social sciences majors to advanced electives for statistics majors. She received course evaluations running from 4.3 to 5.0 -- on a five-point scale.
She employs a variety of teaching methodologies to motivate students. Her philosophy is to show not just how to compute statistics, but also the capacity to apply these techniques to real-life applications.
Beltrami shows a strong commitment to UTSA students and programs. She volunteered to assist students taking the actuary licensing exams, an activity far beyond her regular duties. In a short time, the dedicated instructor's impact on the undergraduate program and her leadership role in student advising have been remarkable. Her enthusiasm, work ethic and collegiality have made her a role model, not only for students but also for the faculty.
Steven G. Kellman has taught at UTSA since 1976, where he has been a full professor since 1985. From 1995 to 2000 he served as the Ashbel Smith Professor of Comparative Literature.
He has authored several books and many essays, articles, and film and book reviews. He also serves as the co-editor of and contributor to Magill's Literary Annual.
In 2005, his book, "Redemption: The Life of Henry Roth," was published by Norton. This first biography of a significant author has received a great deal of attention and strong praise from national newspapers, magazines and books reviews. Kellman has been invited to speak on Roth at a variety of national venues, including the Texas Book Festival in Austin and the New York Public Library.
In 2005, Kellman received the Arts and Letters Award from the San Antonio Public Library Foundation and was inducted into the Texas Institute of Letters.
Dibyendu Sarkar is an associate professor in the Department of Earth and Environmental Science. In the six years that Dr. Sarkar has been at UTSA, he has made outstanding contributions to his college and his department through his research grants, his publications and his efforts to bring environmental education and research to UTSA.
Sarkar was instrumental in developing and opening a state-of-the-art analytical environmental geochemistry lab -- the first of its kind in the San Antonio area dedicated to research in environmental quality and protection. He has garnered nearly $2 million in external research funding. His latest proposal funded by the EPA received the only excellent rating and was ranked number one nationally in competition with researchers from across the country.
In 2004, he received the Outstanding Young Scientist Award from the Association of Agricultural Scientists of Indian Origin, the highest honor awarded by this organization. In 2005, he was honored by the Southern Branch of the American Society of Agronomy with their Early Career in Research Award, the first such award received by a UTSA faculty member.
Sarkar's mentoring of graduate students in environmental research has resulted in approximately $1.5 million in grant funding and the publication of more than 110 peer-reviewed articles, book chapters and technical abstracts. He is an outstanding researcher who has helped to bring recognition to UTSA as a leader in the field of environmental-quality research.
William McCrary joined the UTSA faculty in 2001. In 2005, he commissioned, produced and directed the world premiere of Seymour Barab's opera, "The Gods of Mischief." Known throughout the music world for his fairy tale operas, Barab agreed to have the UTSA Lyric Theatre, under McCrary's direction, perform the world premiere. The production was a significant national event for UTSA, and it provided an unprecedented learning opportunity for students.
McCrary's work on that production resulted in another major benefit for UTSA. In spring 2005, UTSA received a priceless collection of Metropolitan Opera costumes, scenic backdrops and music scores from the Tobin Foundation for Theatre Arts. McCrary also was responsible for raising thousands of dollars in grant and gift funding to bring Barab's new opera to life.
His relationship with the Opera Guild of San Antonio has been a key factor in his successful grant writing. Because of funding from the guild, UTSA students became involved in opera performances for thousands of San Antonio school children.
Part of the requirements of his many grants is that UTSA Lyric Theatre productions be repeated for a diverse collection of schools. Working with local children provides his students, many of whom will become music teachers, a chance to perform and interact with young people.
Kay Robbins, a professor of computer science, has served at UTSA for 30 years. Most notably, she has chaired more than 40 committees at the department, college and university level. Her most significant service activities provided leadership in three critical areas at a time when UTSA was experiencing tremendous growth.
Robbins' vision of the future of the Internet led to her involvement as chair of the Ad Hoc Technology Committee, appointed in 1990 by President Samuel Kirkpatrick. She was instrumental in writing the strategic plan responsible for the technology we see today at UTSA.
In 1996, she was appointed chair of the Tenure Guidelines Committee. Under Robbins' leadership, the Handbook of Operating Procedures (HOP) guidelines for promotion and tenure were revised. The document still stands today. In 2000, she was appointed chair of the College Implementation Committee for the College of Sciences. The committee was instrumental in establishing separate departments of physics and chemistry.
Robbins' strong commitment to service to UTSA is evident in her acquisition of grants to improve departmental laboratories and provide summer programs for high school teachers, as well as tutors and mentors for outreach programs to high schools. She continues to work tirelessly for the improvement of her college's master's and doctoral programs as chair of the department's curriculum committee.
John M. Giggie teaches two sections of the course, U.S. History: 1865-Present. As part of the core curriculum, his course has had sections with 185 students. He has developed outstanding innovations and student involvement in his core development projects, including group learning components, maximizing visual culture, the study notebook project and community experience integration.
Giggie has made substantial contributions towards the aims and purposes of the core curriculum. His course developed basic intellectual competencies such as reading, writing, speaking, listening and critical thinking. He has enhanced students' skills to analyze and interpret, enabled students to establish broad perspectives and vision to reflect on their goals and values.
Finally, the course helps students increase their knowledge of how social and behavioral scientists discover, describe and explain the behaviors and interactions among individuals, groups, institutions, events and ideas. With his almost perfect teaching score evaluations, Giggie was by far the best candidate for this award.
Timothy Strudell is officially appointed to the Department of Finance, but evenly splits his full-time teaching duties between economics and finance. Since his spring 2003 appointment, he has done outstanding work in a variety of classes for both departments.
In the Department of Economics, he has regularly taught all three of the core curriculum classes as well as Honors 2013, with class sizes ranging from small honors classes up to 280 in his introductory classes.
His IDEA survey scores in fall 2004 placed him in the top 2 percent of all IDEA surveys nationwide. No one in the economics department has scored as high since Strudell has been at UTSA, the College of Business has heard only enthusiastic praise from Strudell's students for his teaching endeavors.
Strudell brings a unique combination of real-world experience, creativity, enthusiasm and wit. His office is often jammed with students engaging with him. He is certainly one of the university's most talented and valuable teachers. His passion for teaching and his ability to engage students in the classroom are tremendous contributions to UTSA.
Sos Agaian, Peter T. Flawn Distinguished Professor of Electrical Engineering, is the director of the UTSA Ph.D. Electrical and Computer Engineering Program and head of the Multimedia and Mobile Signal Processing Laboratory. Additionally, he is chair of the Electrical Engineering Graduate Studies Committee, and is a professor at the University of Texas Health Science Center at San Antonio.
He earned a doctor of engineering sciences degree in electrical engineering in 1985 at the Computer Science Academy of Sciences in Moscow, and a Ph.D. in mathematics and physics in 1975 at the Steklov Institute of Mathematics Academy of Sciences in Moscow.
Agaian has received numerous honors and awards and authored more than 301 scientific publications, 5 books, and 276 articles and established 12 patents, and he has three books in progress.
He is listed in "2000 Outstanding Scholars of the 21st Century" and he is listed in the Marquis Who's Who in Science and Engineering. He was awarded the MAEStro Educator of the Year for 2004 by the Society of Mexican American Engineers and Scientists. He has been invited to speak at 55 universities around the world, including Japan, Russia, Germany and Australia.
Rena Bizios, Peter T. Flawn Distinguished Professor of Biomedical Engineering, earned a Ph.D. in biomedical engineering from MIT and an M.S. in chemical engineering at the California Institute of Technology in Pasadena.
In 2000, Bizios was inducted as an International Fellow of Biomaterials Science and Engineering of the International Union of Societies for Biomaterials Science and Engineering. She was named Outstanding Alumna in Engineering by the Society of Women Engineers at the University of Massachusetts and received the Society for Biomaterials Clemson Award for Contributions to the Scientific Literature of Biomaterials.
Bizios has established three patents, published 96 articles in respected journals, and since 1977 has submitted and presented papers at 260 conferences across the U.S. and in Italy, Japan, Canada, the Netherlands, Turkey, Germany and Greece. She serves on the editorial boards of five bioscience journals and served on the Committee of Examiners for the GRE Engineering Test.
She has taught nearly 30 courses on the university level on topics ranging from heat transfer, to thermodynamics, to engineering modeling and design, to fluid mechanics. Additionally, she has directed the thesis research of 25 doctoral candidates.