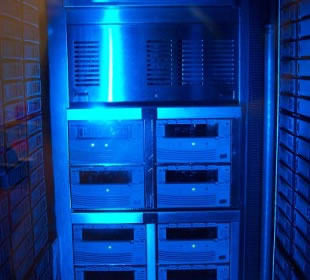 UTSA server
Increased digital storage space is coming May 29
(May 25, 2006)--The UTSA Office of Information Technology (OIT) has worked for several months to increase the digital file storage space known as the "i-drive" -- and it's almost here. Effective Monday, May 29, i-drive space will nearly triple.
---
Today's headlines
Article tools
---
Currently, each UTSA department is allocated 350 MB per faculty and staff member on the i-drive. Each faculty and staff member now will have 1 GB of storage on the i-drive.
Housed on an OIT server, the i-drive stores commonly used data files that are backed up to tape for added security. Each department's i-drive directory contains a "common" folder that can be used to share files with peers in the same department or division.
For more information, visit the OIT i-drive Web site.