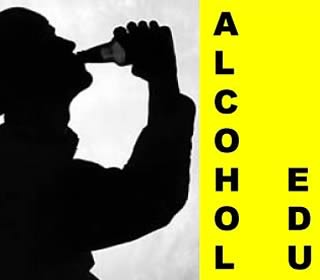 Freshmen advised to take online alcohol-safety course
(Aug. 16, 2006)--UTSA Health Services is asking all faculty and staff to remind incoming freshman and transfer students to participate in the online safety course AlcoholEdu for College. This two-part course is designed to inform students of the inherent dangers of alcohol and alcohol abuse.
All UTSA freshmen, or transfer students with less than 30 credit hours, are required to complete the first phase of this course no later than Friday, Aug. 18. Failure to complete the course will result in the placement of a hold on the student's records and may prevent registration for Spring 2007 classes.
---
Today's headlines
Article tools
---
The course, which may be completed over several days, is two and one-half hours in length. Phase two, which must be completed no later than Wednesday, Oct. 25, 2006, is 20 minutes in length.
Creating an account with their UTSA email address, students login to http://college.alcoholedu.com/login.asp to begin the online course. Students can login from any computer with internet access.
The AlcoholEdu for College program was developed to motivate behavior change, link choices about drinking to academic and personal success and help students practice healthier and safer decision-making. Data from students who completed the program in summer and fall 2004 showed that AlcoholEdu for College:
Increases practical knowledge: 71% said they now know more about blood alcohol concentration (BAC) and 44% of men know more about how alcohol affects consent for sex.
Motivates students to change behavior: The percentage of heavy-episodic drinkers who did not see a need to change their behavior dropped by almost 30% after AlcoholEdu and the percentages of students who were trying to change doubled.
Decreases negative consequences: For the entire academic year 2003/2004, students who took the program had significantly fewer negative personal, health, and academic consequences.
For more information, faculty and students can contact Kathleen Ceresoli in Student Health Services at 458-6428 or Kathleen.Ceresoli@utsa.edu.