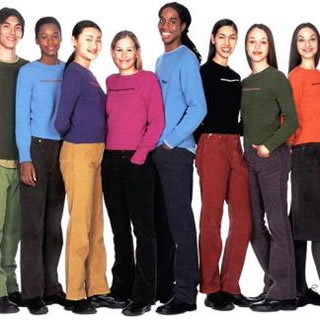 Diversity is foundation for UTSA campus culture
(Aug. 21, 2006)--"As we start the fall semester, the UTSA Office of Institutional Diversity welcomes everyone to the UTSA campuses -- particularly our new and returning students," said Grace Hernandez, UTSA director of institutional diversity. "Additionally, we would like everyone to read and understand the importance of the UTSA Diversity Values statement."
"The UTSA Diversity Values Statement serves as a foundation for UTSA's campus culture. We encourage students, faculty and staff to print the statement and place it in a visible location in your departments, offices and residence halls. We wish the entire campus community a successful and productive year."
---
Today's headlines
Article tools
---
Download the UTSA Diversity Values Statement to print for your bulletin board, and read it below.
For more information, contact Grace Hernandez at (210) 458-4120.
------------------------------
UTSA Diversity Values Statement
The University of Texas at San Antonio is committed to the success of every student, staff and faculty member -- on campus, at work and in life.
For all members of our university community to excel, we must preserve freedom of thought and expression and promote a climate of respect that honors the rights, safety, dignity and worth of every individual. We choose to be members of this community and pledge our respect for the well-being of all its members.
To further strengthen our wonderful UTSA community, we affirm the following values:
RESPECT. We respect the dignity, worth and contribution of all individuals.
INCLUSIVENESS. We include people of every race, culture, ethnicity, national origin, age, ability, religion, gender, sexual orientation, gender identity, gender expression and socio-economic status, and we include a diversity of ideas and points of view.
RESPONSIBILTY. We take responsibility for struggling against and eliminating hate, injustice, discrimination, harassment, bigotry, violence or intimidation of any kind.
SELF-EXAMINATION. We examine our own biases and struggle against racism, sexism, homophobia and other forms of oppression.
CIVILITY. We recognize differences among people as a natural thing and see each new experience working with diverse groups as an opportunity to be better than we were before. We listen, and when we disagree, we work to resolve all disagreements with integrity.
INTEGRITY. We practice personal and academic integrity and value service, citizenship and leadership.
CELEBRATION. We celebrate all of the many backgrounds, experiences, similarities and differences among members of the university community.
For all our differences, we share one world. To embrace diversity is to welcome the differences and delight in the sharing.