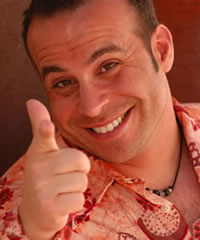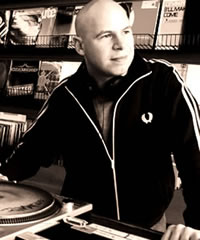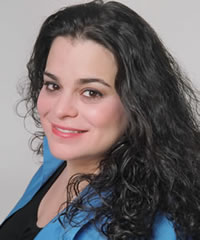 From top: Comics ANT, John Roy
and Jessica Kirson
Roadrunner Days provides fun-filled 'Welcome Back'
By Barry McKinney
Associate Director of Student Activities
(Aug. 14, 2006)--UTSA will welcome new students beginning Aug. 18 with annual Roadrunner Days festivities that continue through Aug. 24.
Roadrunner Days marks the official kickoff of the new school year. Each August, UTSA welcomes new and returning students with a wide selection of programs and activities to assist new students in the transition to college and to welcome back returning students.
---
Today's headlines
Article tools
---
A highlight of this year's Roadrunner Days is "An Evening of Comedy," featuring ANT with John Roy and Jessica Kirson. The event is open to the UTSA community. New and returning students, and faculty and staff are invited to attend the event at 7:30 p.m., Wednesday, Aug. 23. Doors open at 6:45 p.m. Members of the UTSA community also may bring to the event a non-UTSA guest age 18 or older. The show will feature mature content, so participant discretion is advised.
ANT has been featured on VH1's "Celebrity Fit Club," "Steve Harvey Presents" and the new LOGO Network's "U.S. of ANT." John Roy was the grand prize winner on "Star Search" and appeared on this summer's "Last Comic Standing." Jessica Kirson also was on "Last Comic Standing" and most recently appeared on "The Tonight Show with Jay Leno."
The Roadrunner Days Web site provides a complete listing of activities and programs for the week. All events, along with the President's Bar-B-Q and Spirit Rally, are free, fun and spirited to start the fall semester in full swing.
Other festivities for Roadrunner Days help new students get acquainted with the UTSA campuses. Members of the UTSA community can sample the Campus Recreation Center at "Late Night at the Rec" on Saturday, Aug. 19.
On Sunday, Aug. 20, the UTSA community can "Dive into the UC." The event features free food and games, and offers students the opportunity to learn about services offered in the University Center on the 1604 Campus.
Then, on Monday, Aug. 21, the UTSA Fall Convocation will be in the Convocation Center. George Wright, Prairie View A&M University president, is the keynote speaker at the academic ceremony that begins at 10 a.m.
An addition to this year's schedule is the "Cultural Connections" program. "Cultural Connections" is a series of receptions for students from the diverse population at UTSA, including students who identify as GLBTQ (gay, lesbian, bisexual, transgender and questioning), Hispanic, Asian-Pacific islander, African-American and black. These and all UTSA students can learn more about UTSA organizations and resources through the events on Monday, Aug. 21 and Tuesday, Aug. 22.