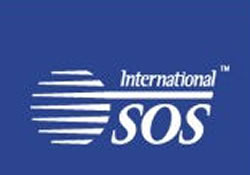 International travel assistance available to UTSA community
By Alison Beshur
Public Affairs Specialist
(Aug. 14, 2006)--UTSA students, faculty and staff who are traveling abroad on official university business have access to the International SOS program.
The International SOS program is a 24-Hour worldwide emergency medical and security service available at no cost for those traveling on official university business.
---
Today's headlines
Article tools
---
SOS covers a range of services, including medical, travel, legal and security services. Anyone traveling internationally on UTSA business can contact the UTSA Travel Management office to receive information about this program.
It is importance to be prepared. The travel office has experience working with representatives at SOS and can help solve seemingly difficult situations. To find out more, contact Deby Bailey at (210) 458-4831, Perry Griner at (210) 458-4825, Lupita Reynaga at (210) 458-4278 or Celine Weidner at (210) 4833.
Also, see the SOS Web site at: http://www.internationalsos.com/private/utexas/, and enter member # 11BSGC000037. This will direct you to the homepage for UT System and the information regarding SOS.
Additional international travel information from the U.S. Department of State is available at http://travel.state.gov/.
University Communications
Contact Us