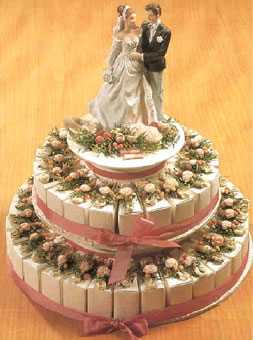 UTSA survey says same-sex marriage opposed
By Marianne McBride Lewis
Director of Public Affairs
(Nov. 20, 2006)--Bexar County residents oppose the idea of same-sex couples having the right to marry, according to data from UTSA San Antonio Survey 2006 (SAS 2006). Students working with UTSA's Culture and Policy Institute and the Center for Policy Studies conducted the survey from Oct. 21 to Nov. 4, 2006.
The UTSA students in combined research methods courses in sociology, public administration, kinesiology and criminal justice conduct the San Antonio Survey annually.
---
Today's headlines
Article tools
---
When asked, "How strongly do you agree or disagree that homosexual couples should have the right to marry one another?" -- 56 percent of the respondents either strongly disagreed (35 percent) or disagreed (21.1 percent) with the idea.
Thirty-three (32.8) percent of the respondents agreed (13.1 percent strongly agreeing, 19.7 percent agreeing) with the proposition, and 11.2 percent responded "don't know or no answer."
"While tolerant attitudes toward extending some civil liberties to this minority group are increasing, residents maintain traditional views toward marriage," said Juanita Firestone, research professor and principal investigator for the UTSA survey. "When we look at these responses compared to last year, the responses are nearly identical."
Variations in support for marriage between homosexuals based on demographic characteristics were found. Respondents' political views and party affiliations had strong impacts on how strongly respondents perceived the idea of same sex marriage.
Among those who defined themselves as conservative, for example, 68 percent either strongly disagreed or disagreed, and only 23 percent either agreed or strongly agreed. In contrast, of respondents who identified themselves as liberals, 35.5 percent either disagreed or strongly disagreed with the idea, while 59 percent either agreed or strongly agreed.
Among moderates, 58 percent disagreed with the idea, 30 percent agreed and 13 percent expressed uncertainty either way. Similarly, nearly seven in 10 (68 percent) Republican respondents either disagreed or strongly disagreed with same-sex marriages, while self-identified Democrats and independents split over the proposal.
Among Democrats, 55 percent disagreed, 35.1 percent agreed and 10 percent expressing uncertainty. Independent responses were 48.1 percent disagreeing, 42.2 percent agreeing and 10 percent expressing uncertainty.