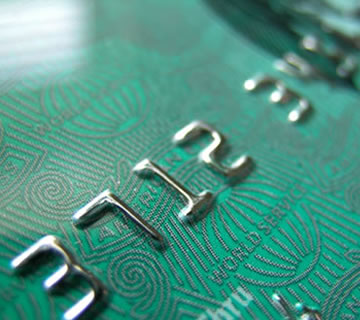 Recent poster sales may put credit cards at risk
By John Kaulfus
Executive Director, Office of Student Activities and University Center
(Jan. 30, 2007)--Last week, the University Center at the UTSA 1604 Campus hosted a poster sale conducted by the company Beyond the Wall. University Center officials were notified Jan. 29 that merchant copies of credit card receipts for Thursday and Friday, Jan. 25-26, were stolen from the company.
---
Today's headlines
Article tools
---
Although credit card numbers are on the receipts, the account numbers alone cannot be used for purchases. Each card should be secure and purchases should be declined if a user does not possess either the credit card or, in the case of a phone or Internet order, the three-digit security code on the back of the card in the signature box.
For those who made credit card purchases at the poster sale, there are additional steps to ensure unauthorized purchases are declined:
Call the credit card company to request a replacement card with a new account number and cancellation of the account in question.
Ask the credit card company to decline orders requesting shipment to addresses other than the card billing address.
For more information, contact Max Feldman, Director IT, Beyond The Wall, 1903 West Main St., Stroudsburg, PA 18360-1029, (570) 426-2003, fax (570) 476-5383, maxf@beyondthewall.com.