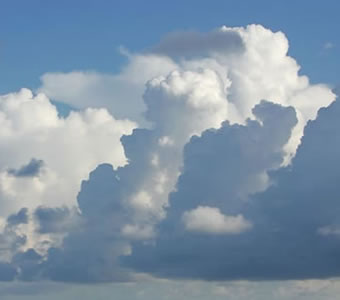 Call 458-SNOW for UTSA closure information
By Marianne McBride Lewis
Director of Public Affairs
(Jan. 10, 2007)--As winter weather rolls into San Antonio each year, occasionally there is the threat of ice on the roadways or flooding in low-lying areas.
When inclement weather occurs overnight, UTSA officials attempt to make a decision concerning the university's operating status as early as possible.
---
Today's headlines
Article tools
---
To monitor the university's operating status, students, faculty and staff are encouraged to consult these four venues:
(210) 458-SNOW (7669) -- official UTSA notification line with recorded message
Weather-alert posting on the UTSA home page
UTSA e-mail message to faculty, staff and students
Local television and radio stations
On Tuesday, January 2, UTSA offices were closed after Gov. Rick Perry authorized state employees to observe the national day of mourning for former Pres. Gerald Ford. The UTSA Office of Communications notified students, faculty and staff via the four venues listed above.
A poll posted Jan. 3 on UTSA Today asked, "How did you learn UTSA was closed Jan. 2?" With nearly 500 respondents to the non-scientific poll, 18 percent learned from e-mail, 6 percent from 458-SNOW, 8 percent from media, 52 percent from a co-worker and 16 percent didn't know about the closing.
For more information, call (210) 458-4550.