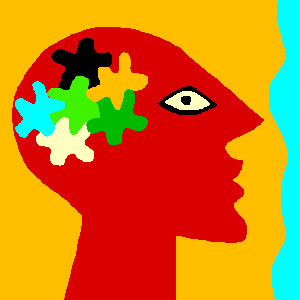 STIMHR offers mental health research grants
By Christopher Johnson
Culture and Policy Institute
(Jan. 25, 2007)--The UTSA South Texas Initiative for Mental Health Research (STIMHR) is accepting applications for six $1,000 research awards for the Spring 2007 semester. The awards are for graduate students involved in mental health research or planning to pursue research in the field.
Now in its third year, STIMHR is funded by the National Institutes of Health (NIH) with the goal of increasing mental health research at UTSA and in South Texas and providing mentorship opportunities for UTSA graduate students.
---
Today's headlines
Article tools
---
Eligibility requirements include admission to a UTSA master's or doctoral program, a research agenda focused on mental health that indicates potential for practical application, and U.S. citizenship or legal-resident status.
Applicants must identify a research topic, write a thesis or dissertation, present findings, pursue publication in traditional academic outlets and media for the general public, and participate in graduate student activities associated with the STIMHR program.
Applicants must submit two letters of recommendation, a biographical sketch, a two-to-four page personal statement reflecting the student's familiarity with and interest in mental health issues, and a summary of how participation will help the student make contributions to research and knowledge of mental health issues in South Texas. The awards can support students' related costs including travel, materials and participant reimbursement.
Applications are available in the Culture and Policy Institute/STIMHR office, Humanities and Social Sciences Building Room 4.03.16, 1604 Campus, or at the STIMHR Web site.
The application deadline is 5 p.m., Friday, Feb. 16. Awardees will be notified in late February or early March.
Mail applications to:
UTSA Culture and Policy Institute
STIMHR Graduate Student Awards Program
ATTN: Marissa Garcia
The University of Texas at San Antonio
One UTSA Circle
San Antonio, TX 78249
For more information, contact Marissa Garcia at (210) 458-6449.