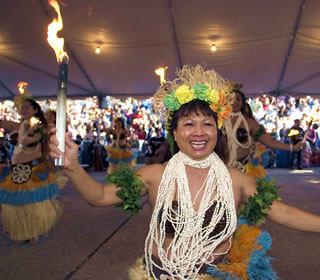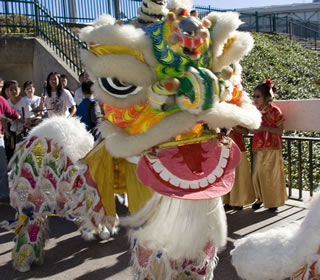 Asian Festival 2006
Institute of Texan Cultures hosts Asian Festival, Feb. 10
By James Benavides
Public Affairs Specialist
(Feb. 8, 2007)--UTSA's Institute of Texan Cultures will showcase a myriad of Asian cultures at the 20th annual Asian Festival from 10 a.m. to 5 p.m., Saturday, Feb. 10.
Admission is free for UTSA students, faculty and staff with UTSACard and children under age 3; $7 for adults; $4 for seniors, military with ID and children ages 3-12.
---
Today's headlines
Article tools
---
From India and Pakistan to China, Japan and the Pacific islands, experience the diverse traditions of the San Antonio Asian community in a day of family fun and cultural good will. Exhibitors will present foods, crafts, games, martial arts, dances and stories from cultures including Balinese, Cambodian, Chinese, Filipino, Hawaiian/Polynesian, Indian, Japanese, Korean, Lao, Okinawan, Pakistani, Taiwanese, Thai, Vietnamese and more.
"This event has not stopped growing," said ITC Executive Director John Davis. "We expect 8,000 people on the grounds, coming together to enjoy the diversity that makes our city great. Asians come from a rich heritage and have played an important role in Texas history. We invite everyone to come experience the mysteries of Asia and the unique elements that define its many cultures."
The Asian Festival at UTSA's Institute of Texan Cultures traditionally falls near the Chinese New Year (Feb. 18 this year). According to the Chinese zodiac's 12-year cycle, 2007 is the Year of the Boar. Individuals born under this sign have tremendous inner strength. They are honest, kind and affectionate. They never retreat once a goal has been set and rarely seek help from others.
This year's festival will feature feng shui demonstrations; ikebana floral arrangements; henna painting; palm reading; Japanese and Korean martial arts demonstrations; a tai chi lecture; Chinese arts, gifts and antiques from Shanghai; an Asian fashion show and a variety of Asian foods. Whole Foods Market will sponsor two demonstrations by Rishi Tea on the art of tea brewing. Each session is limited to 25 participants on a first-come, first-served basis.
ITC is San Antonio's cultural-experience museum. Established as the Texas State Exhibits Building for HemisFair in 1968 and later designated as a campus of The University of Texas at San Antonio, the museum has spent nearly 40 years telling the stories of Texas' multicultural heritage. Home to the Texas Folklife Festival, Asian Festival and six other cultural events, ITC's goal is to entertain, inform and inspire.
For more information, visit the Institute of Texan Cultures Web site or call (210) 458-2330.