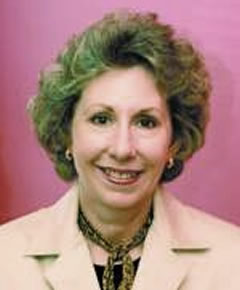 Top photo: Entrepreneur Caryn Hasslocher. Bottom
photo: Restaurants founded by Jim Hasslocher
Father and daughter discuss family businesses
By Debbie Jamison
Program Coordinator, College of Business
(March 30, 2007)--As part of Women's History Month, the UTSA College of Business recently hosted San Antonio entrepreneurs Caryn Hasslocher and Jim Hasslocher, who spoke to the UTSA community about building a family business.
Caryn Hasslocher is the owner of Fresh Horizons, a full-service catering company. Her father, Jim Hasslocher, is well known to San Antonians as the founder of Jim's Restaurants.
---
Today's headlines
Article tools
---
After leaving the armed services, Jim Hasslocher began his nearly 60 years in business selling watermelons from a bicycle stand in Brackenridge Park. He expanded to a hamburger stand and then a chain of full-service restaurants. He told the audience that being an entrepreneur is a rewarding experience but one that requires perseverance.
According to Hasslocher, good customer service and success in business rely on his "six senses" which are:
Does the food taste good?
Do the food and atmosphere look good?
Do the restaurant and food smell good?
Do you hear what you should hear?
Do you see what you should see?
Most important: Do your customers feel welcomed and appreciated? If so, you will have repeat customers and a successful venture.
Caryn Hasslocher said growing up in a family business gave her a good education with many challenges and rewards. Her experiences led her down another avenue in the food-service industry -- catering. Unlike today, the catering business was not recognized as part of the restaurant industry, but with the knowledge and determination that she learned from her family, Fresh Horizons became one of the busiest catering companies in San Antonio.
She described her principles for success:
Be honest because it is the right thing to do, but also because it requires a lot less work afterwards.
Treat others fairly.
Be flexible.
Learn the art of negotiation.
Continue learning about your core business.
Give back to the community.
Both father and daughter agreed that the secret to dealing with family members in business is to make sure that each person recognizes the primary goal -- to have a successful business -- no matter what role they play.
Caryn Hasslocher said that, in the end, it all boils down to a motto her father adopted many years ago, "Work smarter, not harder."