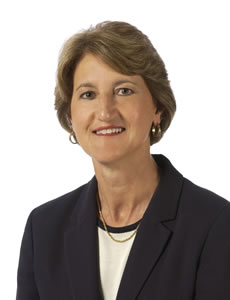 Lynn Hickey
Athletic director named to NCAA Div. I committee
By Kyle Stephens
UTSA Sports Information Director
(March 16, 2007)--UTSA Director of Athletics Lynn Hickey was named this week to the NCAA Division I Men's Basketball committee. The appointment is effective Sept. 1, 2007, and is a five-year term.
The 10-member committee oversees administration of the NCAA Division I Men's Basketball Championship, including the selection and seeding of teams for the tournament. The committee also serves as the primary NCAA contact with CBS Sports, the National Association of Basketball Coaches (NABC) and other basketball organizations. The committee is in charge of assigning game officials for the tournament and staffs selected tournament sites.
---
Today's headlines
Article tools
---
Hickey, who has led UTSA's athletics department since 2000, becomes only the second female to receive one of the most prestigious appointments in collegiate athletics. UNC Charlotte Athletic Director Judy Rose is the other.
"This is a tremendous honor to be nominated by the Southland Conference and to be approved for an appointment by my peers," Hickey said. "It is very exciting to be part of this group, but I also have the realization that serving on this committee is a great responsibility. I look forward to representing our league and intercollegiate athletics to the highest standards."
Hickey, the 2005 National Association of Collegiate Women Athletics Administrators Division I-AAA Administrator of the Year and 2006 National Association of Collegiate Directors of Athletics (NACDA)/GeneralSports TURF Systems Division I-AAA West Region AD of the Year, has served on the Women's Basketball Rules Committee for the last four years, the last two as chair. The Welch, Okla., native also is the Southland Conference's representative to the NCAA Championships/Competition Cabinet.
Hickey joins the committee along with Jeffrey Hathaway, athletics director at the University of Connecticut. Both Hickey and Hathaway will serve on the committee through Sept. 1, 2012.
The outgoing members of the committee are athletic directors Gary Walters of Princeton (the 2007 chair) and Craig Littlepage of Virginia. The other current members of the committee are athletic directors Christopher Hill of Utah, Daniel Guerrero of UCLA, Eugene Smith of Ohio State, Laing Kennedy of Kent State, Stanley Morrison of California-Riverside and Thomas O'Connor of George Mason; and commissioners Michael Slive of the Southeastern Conference and Jonathan LeCrone of the Horizon League.
Read more at the UTSA Athletics Web site.