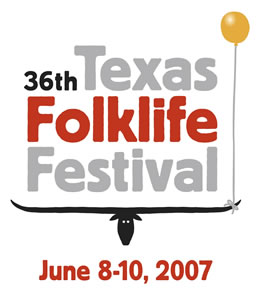 UTSA ranks No. 3 for graduating Hispanics
By Kris Rodriguez
Public Affairs Specialist
(May 18, 2007)--The University of Texas at San Antonio ranks No. 3 in the nation in the number of undergraduate degrees awarded to Hispanic students and No. 8 nationally in the number of master's degrees awarded to Hispanics, up from No. 11 last year, according to the May 2007 edition of The Hispanic Outlook in Higher Education magazine. The magazine's annual survey reviewed statistics from the 2005-2006 academic year of the Top 100 predominantly Hispanic-serving colleges and universities in the United States and Puerto Rico.
UTSA earned the No. 3 national ranking for the second year in a row when 1,616 Hispanic undergraduate students out of a total of 3,370, or 48 percent, earned their bachelor's degree.
UTSA earned the No. 8 national ranking when 332 Hispanic graduate students out of a total 905, or 37 percent, received their degree. Last year's survey listed UTSA No. 11 nationally in awarding graduate degrees to 304 Hispanic students, 36 percent of the class of 855.
UTSA also ranked among the top-ten in 10 undergraduate degree program areas out of the 20 disciplines surveyed.
"As UTSA continues its drive toward becoming a premier public research university,we remain focused on being an institution of access and excellence that will better serve our students who have traditionally been underrepresented in higher education," said UTSA President Ricardo Romo.
Each year, The Hispanic Outlook in Higher Education magazine report includes Hispanic student participation across all major fields of study. The mathematics program in the UTSA College of Sciences improved from 7th to 2nd place awarding 24 undergraduate degrees to Hispanics. UTSA ranked second in the biological sciences with 108 undergraduate degrees awarded to Hispanics. The architecture program in the UTSA School of Architecture ranked 2nd in awarding 53 undergraduate degrees.
The UTSA undergraduate rankings include:
2nd--Mathematics: 24
2nd--Biological Sciences: 108
2nd--Architecture: 53
2nd--Business and marketing: 457
3rd--Multi/Interdisciplinary studies: 235
5th--Protective Services: 101
6th--Psychology: 113
6th --English Literature: 70
9th--Engineering: 85
10th--Communications: 62
Overall, The University of Texas System dominated the first tier of the Top 100 institutions with UT-Pan American, UT-El Paso and UT-San Antonio placing among the Top 10.