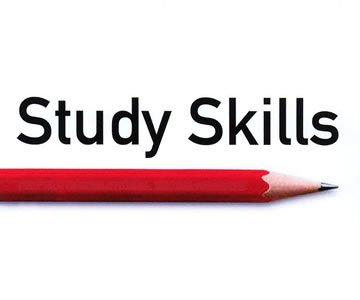 Supplemental instruction helps UTSA students go far
By Lydia Fletcher
Special Projects Writer
(June 5, 2007)--For a decade, UTSA's Supplemental Instruction (SI) program has helped students improve their study skills and raise their grades to heighten their academic success.
---
Today's headlines
Article tools
---
Based on a model developed at the University of Missouri - Kansas City, the program provides SI leaders for "historically difficult" courses. These courses are identified as having a 30 percent or higher D/F/withdrawal rate that is tracked over many semesters. The courses that include SI usually are lecture-style and have an average section size of 100 students with few opportunities for small-group discussion.
The program uses course content to teach long-term study skills, as well as identify what type of learner a student is and what learning methods are most effective for each student. A goal of the program is to help students who attend SI sessions at least weekly to improve their grades a half or full letter grade. Unlike teaching assistants, SI leaders offer "skills-of-the-week" training in skills such as effective note taking and study procedures.
Maggie Jackson-Floyd, associate director of the SI program, has been instrumental is setting up pilot programs in non-core "gateway-to-the-major" courses, a new initiative to introduce SI leaders in major courses at the sophomore and junior levels that lays the foundation for more intense upper-division course work later in a student's career. Last year, after an SI leader was placed in a Biology II (BIO 1123) course, students who attended SI for the course saw a stunning letter-and-a-half grade improvement.
With UTSA's rapid expansion in recent years, many course sections have gone without an SI leader. In Spring 2007, there were 120 SI leaders, and it is expected that there will be about 150 in Fall 2007. Nevertheless, many positions go unfilled every semester and more SI leaders are needed.
Potential SI leaders are identified by soliciting faculty referrals and talking to current SI leaders about students who exhibit academic excellence and good interpersonal skills. Also, notices of openings are posted at Career Services and around campus. Over the summer, the Tomas Rivera Center helps fill remaining openings by working with SI coordinators to create call lists of students who received an A or B in the problem courses.
The interviewing and hiring process takes approximately two weeks. Interviews are conducted with two SI administrative personnel to provide an objective opinion of the candidate, and are structured around standardized questions to ensure fairness.
Currently, summer courses do not include SI leaders, but the supplemental instruction department keeps busy at this time with new-student orientation sessions, which include sessions on effective studying. These SI mini-courses are aimed to catch students early to help them develop good study habits from day one.
Students interested in working in supplemental instruction do not need to be eligible for the work-study program to apply. SI leaders are paid by the hour and generally work no more than 10 hours per week.
For more information, contact Maggie Jackson-Floyd at (210) 458-7116.