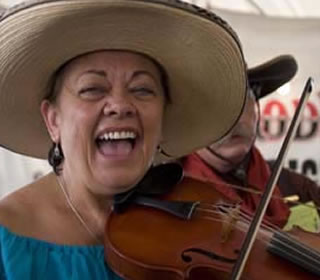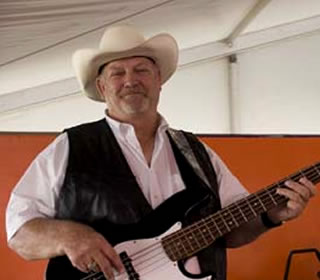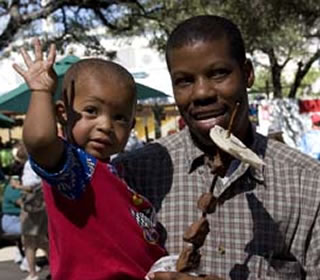 Texas Folklife Festival
Texas Folklife Festival 2007 celebrates friendship
By James Benavides
Public Affairs Specialist
(June 1, 2007)--For 36 years, the Texas Folklife Festival has brought together more than 40 Texas cultures in a celebration of diversity and friendship. The event has changed and evolved, but some of the underlying themes have stayed the same. This year's festival, June 8-10 at UTSA's Institute of Texan Cultures, celebrates the theme, "It's All About Friendship."
---
Today's headlines
Article tools
---
The festival is a cultural extravaganza with ethnic food, entertainment, family activities, special exhibits, artisan demonstrations and carnival rides.
"Some people have been here since the beginning and for some groups, it's become a multi-generational event," said JoAnn Andera, Texas Folklife Festival director. "O. T. (Baker) may have created 'Texas' Biggest Block Party,' but it's really become one of the state's biggest family reunions. It doesn't matter who you are or where you're from, we're all friends here and that's why we celebrate friendship."
Before "diversity" became a buzzword, Folklife was already breaking down the walls between cultures and creating an atmosphere that honors and shares every culture's uniqueness. Through authentic foods, world music, traditional dance, folk arts and craft demonstrations, the festival helps keep these cultural traditions alive.
O. T. Baker came up with the concept of the Texas Folklife Festival after returning from the Smithsonian Institution's American Folklife Festival in 1968. With UTSA inheriting the exhibit hall from HemisFair one year later, Baker sought to continue the mission of celebrating cultural diversity. Baker, the festival's founder who died in January 2006, laid the foundation in 1971 for the signature event at UTSA's Institute of Texan Cultures with a small gathering of San Antonio's cultural societies. Today, the festival brings together more than 70,000 people to celebrate Texas' many cultural traditions.
The Texas Folklife Festival is on the grounds of UTSA's Institute of Texan Cultures, 801 S. Bowie St., in downtown San Antonio. Hours are 5-11 p.m., Friday, June 8; 10 a.m.-11 p.m., Saturday, June 9 and noon-7 p.m., Sunday, June 10. Special UTSA advance tickets are $6, available at fiscal services at both 1604 and Downtown campuses. Regular admission is $10 for adults; $4 for children ages 6-12 and free for children under age 5. Advance $8 adult tickets are available at select partner locations in San Antonio. Group rates are available for parties of 25 or more by calling (210) 458-2259.
For more information, visit the Texas Folklife Festival Web site or call (210) 458-2390.