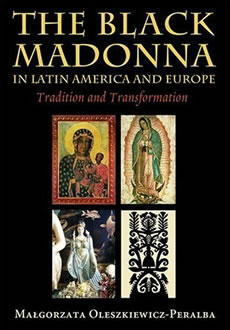 UTSA professor publishes book on Black Madonna
By Ashley Harris
Public Affairs Specialist
(July 2, 2007)--Malgorzata Oleszkiewicz-Peralba, UTSA associate professor of modern languages and literatures, will host a signing for her latest book, "The Black Madonna," from 7 to 9 p.m., Saturday, July 7 at the Borders bookstore in the Huebner Oaks Shopping Center, 11745 Interstate 10 West.
---
Today's headlines
Article tools
---
In her second book, Oleszkiewicz-Peralba explores the iconography and function of the Black Madonna throughout history in countries such as Poland, Mexico and Brazil and in the American Southwest. Additionally, she examines the role of Virgin of the Guadalupe and the creation of the mestizo identity in Mexico.
Often seen as a symbol of national identity, resistance against oppression and female empowerment, the Black Madonna is seen as a form of the sacred dark feminine and as the symbol of motherhood and protection. The book investigates the cross-cultural comparisons of the Madonna's influence on local and national traditions.
Oleszkiewicz-Peralba earned bachelor's and master's degree in Spanish and Portuguese from Queens College, a magister in Iberian and Latin American studies from Warsaw University, and a Ph.D. in Latin American literature and culture from New York University. A member of the UTSA faculty since 1995, she also is the author of "Terato popular peruano: Del precolombino al siglo XX."
------------------------------
Another book signing for "The Black Madonna" is Saturday, July 14 at Book Woman in Austin.