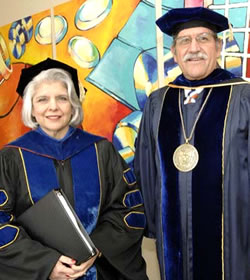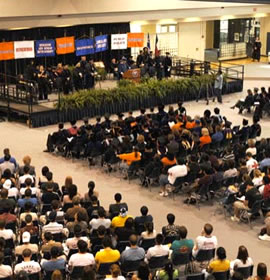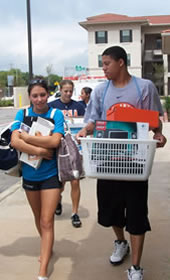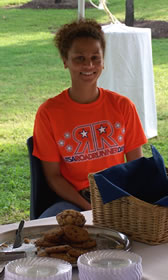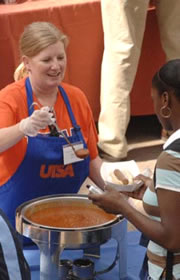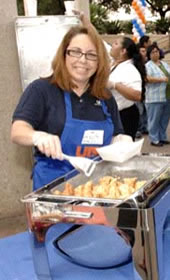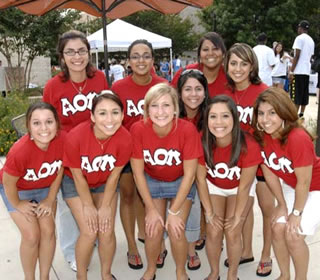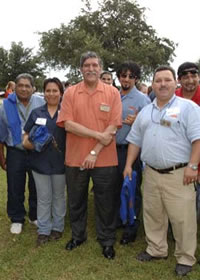 Roadrunner Days 2007
Photo Gallery: UTSA Roadrunner Days starts new year
By Tim Brownlee
Assistant Director of Public Affairs
(Sept. 7, 2007)--UTSA Roadrunner Days 2007 ran Aug. 16-30 with events to help new students connect with each other and UTSA, and opportunities for the entire UTSA community to come together to kick off the new academic year.
Events included the UTSA Fall Convocation with speaker state Sen. Judith Zaffirini , move-in day at the new Laurel Village on-campus residence, Luau and Game Night at Chapparal Village residence hall, UTSA Night of Comedy with "Saturday Night Live" comic Finesse Mitchell and "Last Comic Standing" comic Kristin Key, Downtown Campus Perking Perks with coffee and breakfast snacks, Rowdy Wing Fling alcohol awareness event with band performances and three picnics hosted by President Ricardo Romo -- Picnic in the Plaza at the Downtown Campus, President's Barbecue at the 1604 Campus and President's Picnic on the Sombrillla at the 1604 Campus.
Pictured are (top row from left) Zaffirini with Romo at convocation, a Fall Convocation view; Second row: Laurel Village move-in, Jemima Brown at Parking Perks and comic Finesse Mitchell ; Third row: Vice President for Student Affairs Gage Paine serving at the Sombrilla picnic, performers at Rowdy Wing Fling and College of Business Dean Lynda de la Viña at the Sombrilla picnic; Bottom row: Sorority members and Romo with staff members at the President's Barbecue.