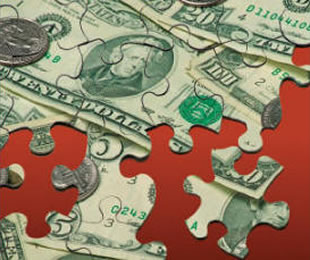 Sponsored programs office offers SAAF training
(Sept. 24, 2007)--The UTSA Office of Sponsored Programs (OSP) will present eight training sessions in October on the procedure for submitting grant applications to the San Antonio Area Foundation (SAAF).
---
Today's headlines
Article tools
---
For more than 40 years, SAAF has distributed funds to local initiatives for the betterment of the community. Thanks to generous contributions, in 2006, SAAF awarded grants and scholarships totaling $10.9 million. The foundation awards competitive grants in the areas of animal services, arts and culture, biomedical research, community and human services, education, environment, historic preservation, medicine and health care, visual research and visual services.
Divided into two categories, research and community, the grants are awarded based on how projects would meet the community's most essential needs.
UTSA has a longstanding and successful tradition of submitting SAAF grant applications. Individuals are encouraged to attend one of the training sessions to become familiar with the new electronic application process and to learn general information on the OSP routing process.
Each session is limited to 10 participants. To register, e-mail Claudia Guzman.
For more information, contact Angelika Rocha or Claudia Guzman at (210) 458-4340.
----------------------------------------
SAAF application training sessions
All sessions are in Multidisciplinary Studies Building Room 4.01.76, 1604 Campus.
October 2, 2-3:30 p.m.
October 4, 10-11:30 a.m.
October 8, 10:30 a.m.-noon
October 12, 10-11:30 a.m.
October 18, 10-11:30 a.m.
October 18, 2:30-4 p.m.
October 22, 2:30-4 p.m.
October 23, 10-11:30 a.m.